Tour de France boss: Motors are no longer a rumour, they exist
Christian Prudhomme says cycling must fight against motorised doping, which he believes can no longer be denied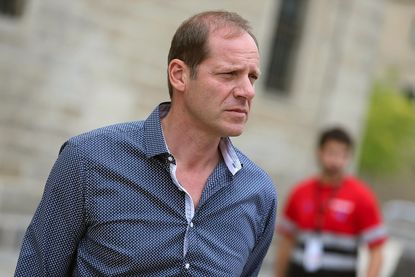 (Image credit: Watson)
Tour de France director Christian Prudhomme has called for 'the most severe' punishments for riders who put a motor in their bike in races.
His comments come after a French television report claimed that seven riders used motors at two major Italian races this season, spotted with heat sensors.
Prudhomme says that after all the work people involved in cycling have done to return the sport to credibility after decades of doping problems, this latest scandal has come as a blow.
"After doping, this is the reality we face," Prudhomme told La Derniere Heure. "Two steps forward, three steps back.
"It took many years and a lot of effort [to move away from a doping culture], and yet, all is not eradicated; for cycling again become a sport that can be considered like any other and this is the new [scandal] that hits us.
"Motors [in bikes] are no longer a rumour, they exist. We must fight together, not against each other."
>>> Everything you need to know about the motorised doping scandal
He added: "We have to defend the vast majority of riders and we have to take radical measures, the most severe ones possible."
In 2015, the UCI introduced sanctions of a minimum six-month ban and a fine of up to one million Swiss Francs for those found guilty of technological fraud.
However, the UCI reported is reportedly seeking a lifetime ban for Femke Van den Driessche after she was caught with a motor in a spare bike at the U23 Cyclo-cross World Championships in January.
Thank you for reading 20 articles this month* Join now for unlimited access
Enjoy your first month for just £1 / $1 / €1
*Read 5 free articles per month without a subscription
Join now for unlimited access
Try first month for just £1 / $1 / €1