Twitter reacts to amateur doping scandals
Andrew Hastings was banned for four years for taking steroids while Gabriel Evans has admitted using EPO as a junior racer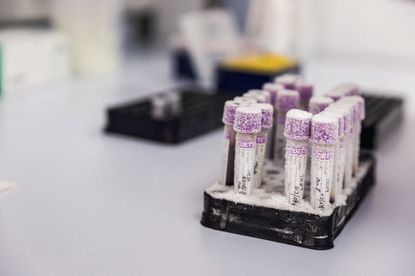 Amateur cycling in the United Kingdom has been rocked by two doping scandals in a matter of hours, with a Master's champion receiving a ban and a junior champion making an admission.
Andy Hastings, winner of the British Masters Championships (age 35-39) in 2015, was banned for using two anabolic steroids, claiming the banned substances had come from a borrowed, used needle with which he injected Vitamin B12.
Gabriel Evans, 18, then took to a time trialling forum to admit that he was caught with EPO and later rode, and won, the British Junior 10mi Championships, citing curiosity at the drug having watched BBC's Panorama programme on the subject.
The Reaction
Gabriel Evans
The reactions to Evans's confession took one of two stances: 1) the youngster was let down by his support network and his cycling mentors; or 2) the 18-year-old should banned for life for his decision to dope.
Andrew Hastings
There appears to be slightly less pity for Andrew Hastings, and even less support for his claim of using a borrowed, used needle from a man he met at "Monster Gym".
And finally...
Thank you for reading 20 articles this month* Join now for unlimited access
Enjoy your first month for just £1 / $1 / €1
*Read 5 free articles per month without a subscription
Join now for unlimited access
Try first month for just £1 / $1 / €1