London 2012 Olympic Games: Women's road race start list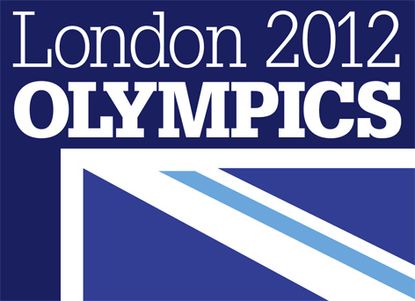 The provisional start list for the London 2012 Olympic Games road race has been published.
The women's race takes place on Sunday, July 29.
A total of 67 riders will take to the start line on The Mall, then they ride south into Surrey for two laps of a circuit that includes Box Hill.
Then it's back north into London for a finish on The Mall. The total distance is 140 kilometres.
Women's road race official start list with race numbers (PDF download)>>
London 2012 Olympic Games: Women's road race start list (by country)
Shara Gillow (Australia)
Chloe Hosking (Australia)
Amanda Spratt (Australia)
Elena Tchalykh (Azerbaijan)
Alena Amialiusik (Belarus)
Liesbet De Vocht (Belgium)
Ludivine Henrion (Belgium)
Maaike Polspoel (Belgium)
Fernanda Da Silva (Brazil)
Clemilda Fernandes (Brazil)
Janildes Fernandes (Brazil)
Clara Hughes (Canada)
Joelle Numainville (Canada)
Denise Ramsden (Canada)
Paola Munoz (Chile)
Xin Liu (China)
Yumari Gonzalez (Cuba)
Evelyn Garcia (El Salvador)
Grete Treier (Estonia)
Pia Sundstedt (Finland)
Aude Biannic (France)
Audrey Cordon (France)
Pauline Ferrand Prevot (France)
Judith Arndt (Germany)
Claudia Hausler (Germany)
Ina Teutenberg (Germany)
Trixi Worrack (Germany)
Elizabeth Armitstead (Great Britain)
Nicole Cooke (Great Britain)
Lucy Martin (Great Britain)
Emma Pooley (Great Britain)
Wai Sze Lee (Hong Kong)
Wan Yiu Jamie Wong (Hong Kong)
Monia Baccaille (Italy)
Giorgia Bronzini (Italy)
Noemi Cantele (Italy)
Tatiana Guderzo (Italy)
Mayuko Hagiwara (Japan)
Christine Majerus (Luxembourg)
Aurelie Halbwachs (Mauritius)
Ingrid Drexel (Mexico)
Loes Gunnewijk (Netherlands)
Eleonora Van Dijk (Netherlands)
Annemiek Van Vleuten (Netherlands)
Marianne Vos (Netherlands)
Linda Villumsen (New Zealand)
Emilie Moberg (Norway)
Katarzyna Pawlowska (Poland)
Ah Reum Na (Republic of Korea)
Robyn De Groot (RSA)
Ashleigh Moolman (RSA)
Joanna Van de Winkel (RSA)
Tatiana Antoshina (Russia)
Larisa Pankova (Russia)
Olga Zabelinskaya (Russia)
Polona Batagelj (Slovenia)
Emilia Fahlin (Sweden)
Emma Johansson (Sweden)
Isabelle Soderberg (Sweden)
Mei Yu Hsiao (Taipei)
Jutatip Maneephan (Thailand)
Alona Andruk (Ukraine)
Kristin Armstrong (USA)
Amber Neben (USA)
Shelley Olds (USA)
Evelyn Stevens (USA)
Danielys Garcia (Venezuela)
London 2012 Olympic Games: Women's road race start list (by surname)
Alena Amialiusik (Belarus)
Alona Andruk (Ukraine)
Tatiana Antoshina (Russia)
Elizabeth Armitstead (Great Britain)
Kristin Armstrong (USA)
Judith Arndt (Germany)
Monia Baccaille (Italy)
Polona Batagelj (Slovenia)
Aude Biannic (France)
Giorgia Bronzini (Italy)
Noemi Cantele (Italy)
Nicole Cooke (Great Britain)
Audrey Cordon (France)
Fernanda Da Silva (Brazil)
Robyn De Groot (RSA)
Liesbet De Vocht (Belgium)
Ingrid Drexel (Mexico)
Emilia Fahlin (Sweden)
Clemilda Fernandes (Brazil)
Janildes Fernandes (Brazil)
Pauline Ferrand Prevot (France)
Danielys Garcia (Venezuela)
Evelyn Garcia (El Salvador)
Shara Gillow (Australia)
Yumari Gonzalez (Cuba)
Tatiana Guderzo (Italy)
Loes Gunnewijk (Netherlands)
Mayuko Hagiwara (Japan)
Aurelie Halbwachs (Mauritius)
Claudia Hausler (Germany)
Ludivine Henrion (Belgium)
Chloe Hosking (Australia)
Mei Yu Hsiao (Taipei)
Clara Hughes (Canada)
Emma Johansson (Sweden)
Wai Sze Lee (Hong Kong)
Xin Liu (China)
Christine Majerus (Luxembourg)
Jutatip Maneephan (Thailand)
Lucy Martin (Great Britain)
Emilie Moberg (Norway)
Ashleigh Moolman (RSA)
Paola Munoz (Chile)
Ah Reum Na (Republic of Korea)
Amber Neben (USA)
Joelle Numainville (Canada)
Shelley Olds (USA)
Larisa Pankova (Russia)
Katarzyna Pawlowska (Poland)
Maaike Polspoel (Belgium)
Emma Pooley (Great Britain)
Denise Ramsden (Canada)
Isabelle Soderberg (Sweden)
Amanda Spratt (Australia)
Evelyn Stevens (USA)
Pia Sundstedt (Finland)
Elena Tchalykh (Azerbaijan)
Ina Teutenberg (Germany)
Grete Treier (Estonia)
Joanna Van de Winkel (RSA)
Eleonora Van Dijk (Netherlands)
Annemiek Van Vleuten (Netherlands)
Linda Villumsen (New Zealand)
Marianne Vos (Netherlands)
Wan Yiu Jamie Wong (Hong Kong)
Trixi Worrack (Germany)
Olga Zabelinskaya (Russia)
London 2012: Related links
Men's road race start list
London 2012 Olympic Games: Coverage index
Thank you for reading 20 articles this month* Join now for unlimited access
Enjoy your first month for just £1 / $1 / €1
*Read 5 free articles per month without a subscription
Join now for unlimited access
Try first month for just £1 / $1 / €1