David Brailsford: Chris Froome will lead Sky at the Tour de France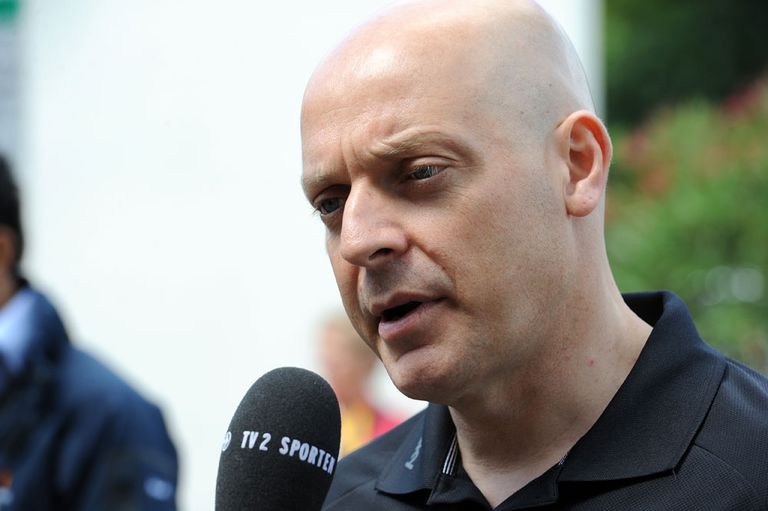 Sky took a step to silence the 'chatter' over Tour de France leadership as the pressure builds in the Giro d'Italia. Team Principal David Brailsford underlined Chris Froome's goal in France while Bradley Wiggins tries to win Italy's Giro.
"There was an increased amount of talk and chatter, I thought, 'Let's just reiterate our plan.' Read the press release we did in March, the presentation we did to Mallorca," Brailsford said Monday to a couple of journalists including Cycling Weekly.
"There was just a lot of chatter about it and everyone was getting excited. It was just go back, and we are sticking to the same plan we always had. There's no change. I thought that it's worth re-clarifying that we are on track, and nicely so I'd say."
Froome helped Wiggins win the Tour last year and maintained second overall for himself. Over the winter, the team said that he would have his shot to lead Sky at the Tour.
Wiggins pre-Giro comments cast doubt on Froome's plans a week before the Giro d'Italia. He explained that if he won the Giro, he would also chase a rare Giro/Tour double.
Only seven riders have ever done so, the last to do so was Marco Pantani in 1998.
"If you read Brad's comments then you see that everything comes with a catch. At the end of the day, it's a management decision. We have a plan and we are sticking to it," Brailsford continued.
"We talked about a Giro-Tour double since the start of the year, which has been, Bradley focused on trying to win the Giro and then doing the five weeks on to getting the best shape possible for the Tour."
The comments may damage the duo's relationship. Froome released a statement last week repeating his goal to win the Tour. His fiancée Michelle Cound took to Twitter and wrote she is fed up.
Brailsford remains calm.
"The plan has always been the plan, and we are sticking to it," Brailsford continued. "We're on track."
Wiggins was unavailable when approached for comment on this article.
Related links
Froome claims Tour leadership after Wiggins announces Giro-Tour aim
Read Cycling Weekly magazine on the day of release wherever you are in the world with our iPad and iPhone edition - International digital edition, UK digital edition. And if you like us, rate us!