Marcel Kittel: 'I'm not putting a big question mark over my future with Katusha'
The German says he's fully focused on turning his Tour de France fortunes around with the team despite being openly criticised by his sports director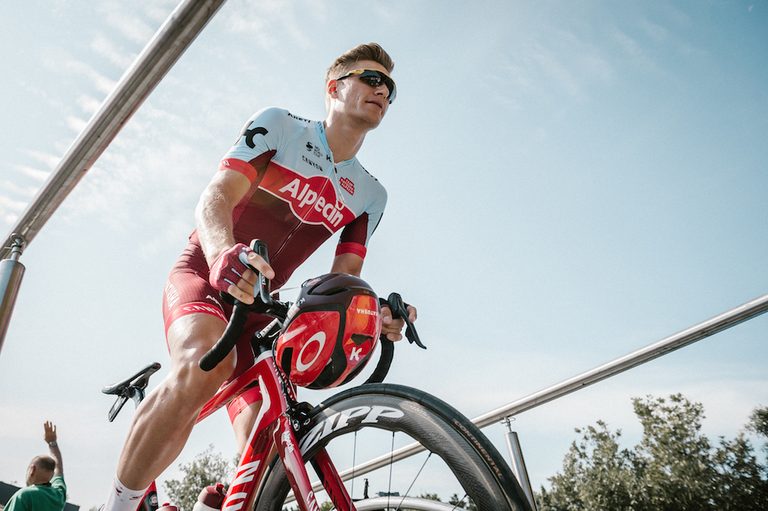 Marcel Kittel says his future with Katusha-Alpecin is not in question, despite reigniting his feud with sports director Dimitri Konyshev on Twitter.
Kittel, who has yet to win a stage at this year's Tour de France, after securing five in 2017, was publicly panned in L'Equipe by Konyshev, who claimed the sprinter was disrespectful towards him at a team meeting and was "only interested in himself."
Kittel hadn't Tweeted since stage one, when he finished a creditable third, but after the ninth stage to Roubaix he returned to social media to state: "How fitting that my bumpy start in @letourdefrance finishes with a cobblestone stage to Roubaix... Thanks to everyone for your support in these first 9 days! It feels great to have you behind me especially in times when I hear critics from people where I wouldn't expect it..."
Asked if he was referring directly to Konyshev, Kittel told Cycling Weekly: "I think it's fair to say that was a very surprising criticism.
"It was very surprising to see that in the news if he has the chance to talk to me directly every day. That's something that I totally don't understand. It certainly doesn't make things easier."
At the team hotel in Albertville prior to tackling the Alps, Kittel said he hoped the situation could be resolved.
"I'm not putting a big question mark over my future with Katusha," reflected the sprinter. "This incident now we try to handle it internally. That's what I wanted and it's what the team management wanted. We spoke about it, but those things can't be done in one talk after a stage.
"For now, for here, for the Tour, this race is too important to let things get out of hand. I'm ready to give my best for the team over the next days. Everyone is focussed on our goals and we want to put that first."
Stage 18 into Pau and the final stage into Paris offer Kittel and Katusha two more chances of sprint redemption in the Tour.
"I don't want to sound negative or pessimistic but the next days are very, very hard and nobody should take it for granted that Paris is already around the corner," said the German.
"Anyone can have a bad day and in such a tough Tour, one of the hardest Tours de France in a long time, then it can happen very quickly that you're not on the race anymore. You have to stay focused and concentrate."