Peter Sagan pulls out another Tour de France photobomb (video)
Having got in on an interview Vincenzo Nibali after stage five, Peter Sagan was back to his antics in Paris after stage 21 of the Tour de France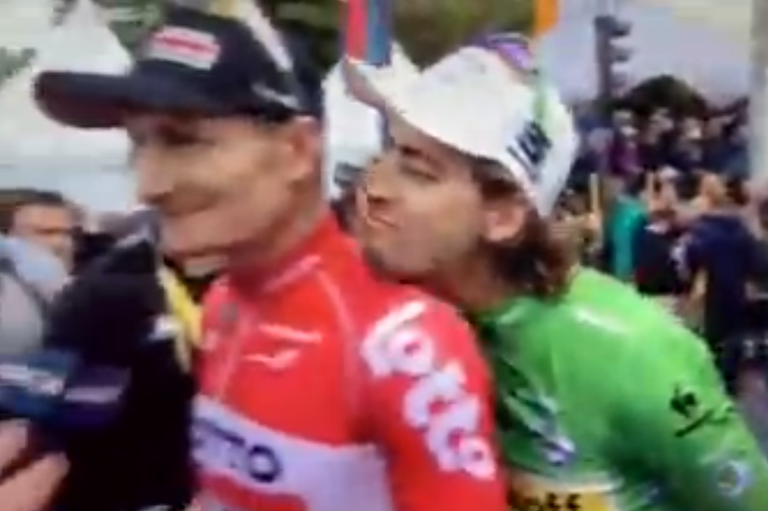 As we've seen plenty of times in recent years, Peter Sagan loves to have a good time both on and off the bike. Be it pulling a wheelie or making a joke with his fellow sprinters, the Slovak is all about the banter.
After stage five Sagan tottered up behind former Liquigas teammate Vincenzo Nibali as the Italian was giving a post-race interview and appeared over his shoulder, nodding along to the Astana rider's words.
Then, after giving an interview himself to Eurosport's Laura Meseguer in Paris on Sunday he immediately turned to stage winner Andre Greipel and placed his chin on his shoulder as he chatted to the interviewer.
It's certainly easier to have a laugh after winning the green jersey, especially when it's with the man who ran him closest to the points title, even though it wasn't that close in the end.
Sagan ended his Tour de France with 12th top-10 finish of the race's 21 stages, with seven of those resulting in podium places.
Check out Peter Sagan's Tour de France bike