Rider kicked off Tour de France for hitching a lift in another team's car
Eduardo Sepulveda of Bretagne-Séché Environnement is disqualified from the Tour de France for taking a lift in a Ag2r-La Mondiale car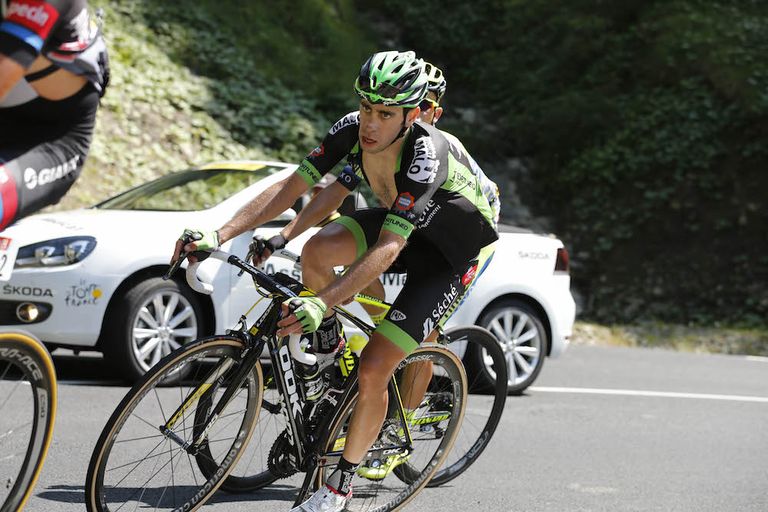 (Image credit: Yuzuru SUNADA)
Tour de France juries are known to be harsh every now and again, but Bretagne-Séché Environnement rider Eduardo Sepulveda can have few complaints after grabbing a lift for a few hundred metres on stage 14.
The Argentinian was disqualified at the finish of stage for hopping in a team car on the final climb up to Mende – but not his own car, one of rival French team Ag2r-La Mondiale.
>>> "I'm quite pleased": Steve Cummings on his indescribable Tour win
Sepulveda's manager Emmanuel Hubert confirmed after the race that his rider had been disqualified and said the 24-year-old had mechanical problems on the climb.
"At the top of the climb he broke his chain and was rescued by the Ag2r team, who gave him a wheel thinking that was the problem," Hubert said.
"He was hidden by the car and I didn't see him. I stopped 100 metres further up and Eduardo, instead of coming to the car on foot, covered the 100 metres on the backseat of the AG2R car. There is nothing to say. The rules applied."
>>> Chris Froome hit with urine as Tour de France fans get nasty
Sepulveda, who was sitting 19th in the general classification, reportedly hitched a lift because he couldn't walk up the hill, which reached gradients of 11 per cent, in his cleats.
But his little manoeuvre didn't go unnoticed as the race jury fined him 200 Swiss Francs and booted him off the Tour.