Rapha-Condor-JLT's double weekend win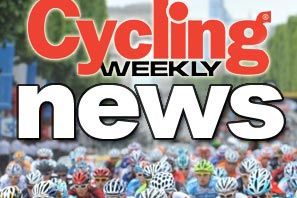 Rapha-Condor-JLT topped the podium in both the Eddie Soens Memorial on Saturday and the CDNW Road Race League on Sunday.
Their victory in the CDNW race in Pimbo, Lancashire, was 20-year-old Luke Grivell-Mellor. The Shrewsbury rider outsprinted Jacob Ragan (Champion System-Maxgear-Base). Rapha team mate, Richard Handley, came in third a week after winning the Clayton Velo event.
Rapha's other winner, Ed Clancy, battled against a mass of riders to take top spot in the Eddie Soens Memorial (see Eddie Soens report).
In Essex, CC Luton's Doug Coleman secured victory in the Crest Spring Road Race at Quendon.
The second category rider sprinted to victory at the end of the 115-kilomete race ahead of East London Velo's Wayne Crombie, while Dean Parkes (Clay Cross RT) took third.
Martin Smith christened his new bike by taking it to first place in round 8 of the Army Cycling Union Ludgershall Winter Series in Wiltshire on Saturday.
The AW Cycles man only got his new bike on Friday but it took him no time to settle as he grafted to the line.
Carl Donaldson now has to reconsider his targets for the season having already achieved the goal he had set out by scoring his first ever win.
The Morpeth-based GS Metro racer managed to power to the finish as he turned out of the final corner with his competitors exhausted. The 32-year-old is now keen to make the jump to category two.
London Dynamo's James Local grabbed the opportunity to hit the front during a hill climb in the Redbridge Spring warm up races.
The 30-year-old dug deep on the way up to leave his rivals behind and pushed on for the remainder of the race.
After opening up a gap of around 20 seconds, he cruised to the line with Spalding CC teenager Tom Neale following behind.
The Severn Bridge Road Race was abandoned on Sunday after Team Herbalife-Leisure Lakes rider Junior Heffernan died following a collision with a car.
Thank you for reading 20 articles this month* Join now for unlimited access
Enjoy your first month for just £1 / $1 / €1
*Read 5 free articles per month without a subscription
Join now for unlimited access
Try first month for just £1 / $1 / €1