Record number of riders get Dave Rayner Funding for 2011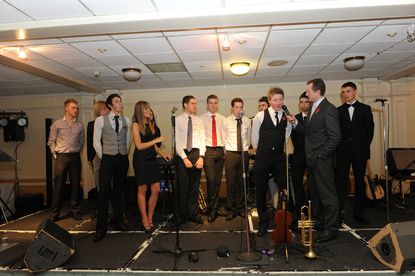 From a record number of 85 applicants, a record number of 36 young riders, including six women, have been selected for Dave Rayner Funding to race abroad in 2011.
That's 10 more than received funding last year, and the largest group since the fund was created in 1995, in memory of former pro Dave Rayner.
"It was difficult to make the selection from such a large number of applicants," says Keith Lambert of the Rayner Fund Selection Committee.
"But it's a marvellous sign that there are so many keen youngsters wanting to try their luck racing abroad. And just a pity we cannot afford to send more."
The selected riders are divided into three funding groups.
Group 1 - full season
Dan McLay
Josh Hunt
Mark McNally
Conor Dunne
Dominic Schils
Jack Wilson
Sarah Reynolds
Emma Trott
Daniel Patten
Nikki Harris
Chris Whorral
Ronan McLaughlin
Perry Bowater
Joe Perrett
Dani King
Simon Holt
Peter Dibben
Philip Lavery
Tim Kennaugh
Josh Edmondson
Nathan Edmondson
Alistair Carr
Group 2 - three months funding, with option on extension depending upon results
Chris Nicholson
Robert Crampton
Joe Kelly
Jamie Shirlaw
Jake Tanner
Adam Yates
Group 3 - three months summer funding
Ewan McDonald
Shane Leadley
Matthew Hill
Simon Thomas
Ella Sadler-Andrews
Jack Adams
Vicky Ware
Joel Davison
It will cost £70,000 to fund these riders in 2011, from money raised at Rayner Fund raising events each year. One such funding raising event in 2011, is the 112-mile Etape du Dales Sportive provisionally arranged for Sunday, May 15. Entries open online in the New Year.
Related links
Dave Rayner Fund dinner 2010: Photo gallery by Andy Jones
Subscribe to Cycling Weekly: The perfect Christmas gift>> (opens in new tab)
Thank you for reading 5 articles this month* Join now for unlimited access
Enjoy your first month for just £1 / $1 / €1
*Read 5 free articles per month without a subscription
Join now for unlimited access
Try first month for just £1 / $1 / €1
Keith Bingham joined the Cycling Weekly team in the summer of 1971, and retired in 2011. During his time, he covered numerous Tours de France, Milk Races and everything in-between. He was well known for his long-running 'Bikewatch' column, and played a pivotal role in fighting for the future of once at-threat cycling venues such as Hog Hill and Herne Hill Velodrome.