Red Bull Formula 1 car lights up Las Vegas Strip with bike lights
F1 cars don't have lights, so Outbound Lighting was happy to help. "It's just f*cking cool."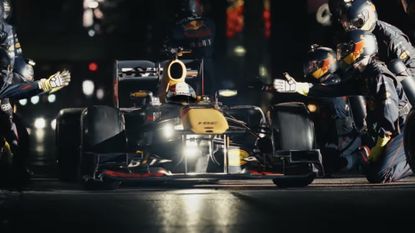 (Image credit: Nick Schrunk)
Get The Leadout Newsletter
The latest race content, interviews, features, reviews and expert buying guides, direct to your inbox!
Thank you for signing up to The Pick. You will receive a verification email shortly.
There was a problem. Please refresh the page and try again.
It's a surreal request you never see coming as a small business. World-famous video director Nicholas Schrunk slips into your website's contact form to request a bulk order of your products to be used for an upcoming video shoot with none other than the world's top Formula 1 team, Red Bull Racing. Oh, and it's in Las Vegas and they need it within a couple of days, thank you.
This is exactly what happened to Outbound Lighting last fall.
"We got that message on like a Wednesday night at 11 p.m. and they needed 20 light units by Friday," Tom Place, co-owner of Outbound Lighting, tells Cycling Weekly.
"And of course, it happened to be right at the time of year when we were struggling to keep up with our normal cyclic demand from seasonality. The order would basically put us out of stock immediately. But my business partner is a big car guy and recognized the name and was like, 'We'll do whatever!'"
And so Place got to work, 'scraping the bottom of barrels for stock' to assemble the 20 requested light units. And because the ultra-high-speed camera used can pick up even the smallest of high-frequency flicker not visible to the human eye, Place had to quickly reprogram the light units to not only look good on camera, but to be able to withstand the high speed of a Formula 1 car. All this within a day so he could then overnight them to Schrunk.
"It was a fun fire drill getting them stuff last second," Place comments.
Some of these marketing materials, made to promote the Las Vegas race in November of this year, debuted on Instagram this past week. And Place couldn't be more excited.
In the content, the Outbound Lighting units are but a blur, mounted within the car's grill as Sergio "Checo" Pérez lights up the famous Vegas strip going some 150 miles per hour. The Red Bull pit crew, too, used the helmet lights to light their way as they tended to the equipment.
"We're just a small company and we're not concerned about the return on this. For us, it's validating and just f*cking cool," says Place.
"There's an insane amount of money and engineering that goes into those cars and they trusted our lights for this. Honestly, it gave me a lot of stress at the time. I knew it wasn't for actual racing or performance but it still made me nervous."
Place tells us that the Hangover was specifically chosen by Schrunk for its futuristic aesthetic, and the small unit fit perfectly, albeit vertically, inside the car's chassis.
"I guess they had been looking around and didn't like anything they saw because most lights are round. Ours, because of the optic setup, they would look more advanced and engineered and so that's why they reached out," Place says.
Even more validating, still, is the fact that the pit crew wanted to keep the lights.
"Half the pit crew ended up just keeping the lights. They were gonna buy them but I was like, if you're going to use them, just keep them!"
So what model did the RedBull team use? The Hangover, a powerful, self-contained helmet unit with a wide flare. The unit carries six LEDs in a crash-proof, cast aluminum body yet weighs 138g with the GoPro style mount included, and measures a sleek 3.5" x 1" x 2".
Named after the famous Sedona mountain bike trail, the Hangover is intended for night time mountain bike rides, but is apparently good enough for speeds up to 150 mph.
"But usage on F1 vehicles is not covered under a warranty," Place jokes.
Here at Cycling Weekly, we've been impressed with the Outbound Lighting products. Anne-Marije Rook used the Hangover helmet light at the 352-mile Unbound Gravel race in June, and we've also reviewed the Detour, a no-wires-no-hassle light for commuting, gravel adventures and bikepacking alike.
Thank you for reading 20 articles this month* Join now for unlimited access
Enjoy your first month for just £1 / $1 / €1
*Read 5 free articles per month without a subscription
Join now for unlimited access
Try first month for just £1 / $1 / €1
Get The Leadout Newsletter
The latest race content, interviews, features, reviews and expert buying guides, direct to your inbox!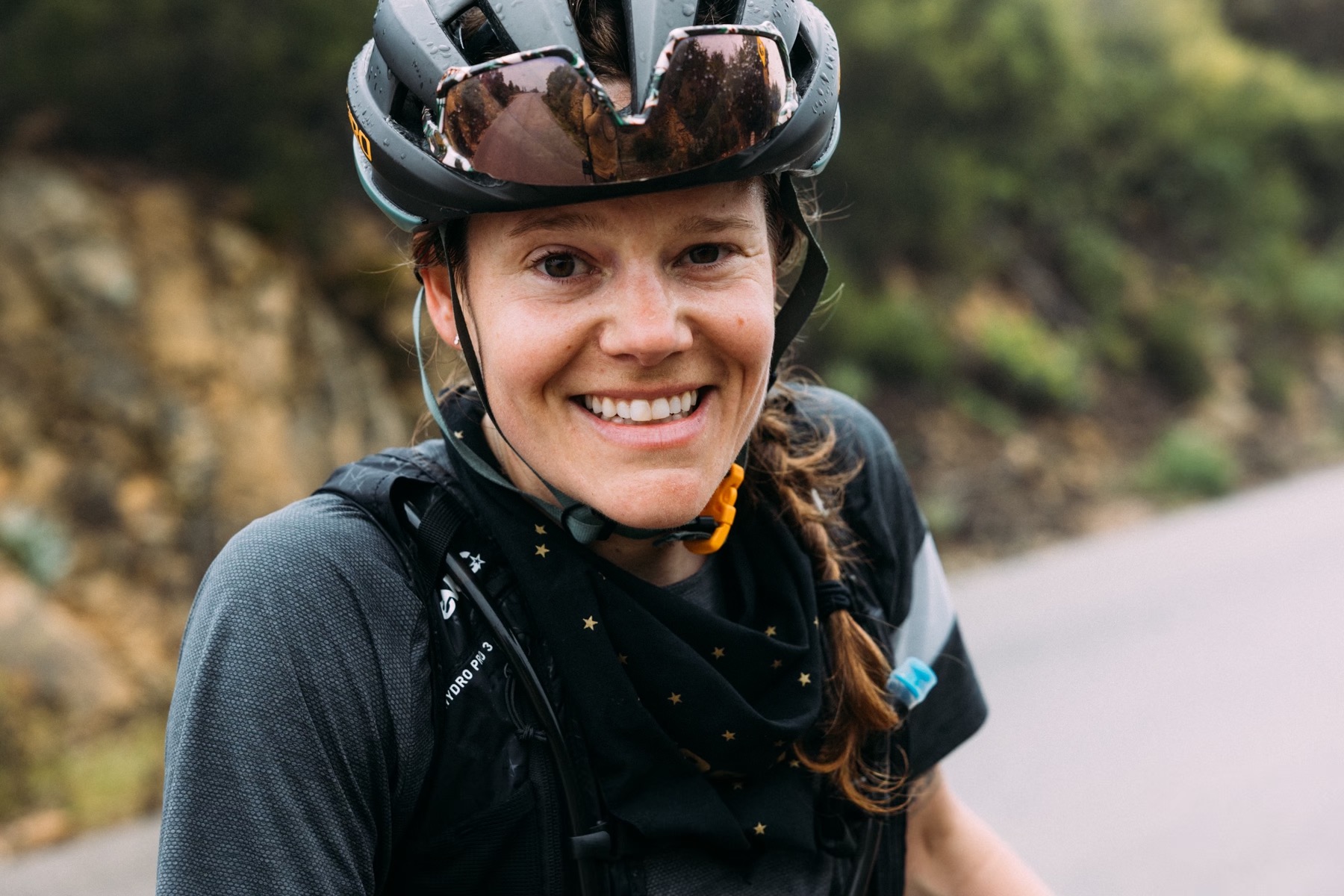 Cycling Weekly's North American Editor, Anne-Marije Rook is old school. She holds a degree in journalism and started out as a newspaper reporter — in print! She can even be seen bringing a pen and notepad to the press conference.
Originally from The Netherlands, she grew up a bike commuter and didn't find bike racing until her early twenties when living in Seattle, Washington. Strengthened by the many miles spent darting around Seattle's hilly streets on a steel single speed, Rook's progression in the sport was a quick one. As she competed at the elite level, her journalism career followed, and soon she became a full-time cycling journalist. She's now been a cycling journalist for 11 years.