Sigma Sports offers up to 50% off bikes citing 'stock excess'
Retailer's new outlet sale comes amid widespread overstocking issues in the industry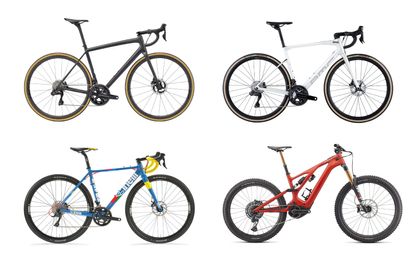 (Image credit: Sigma Sports)
Online cycling retailer Sigma Sports has launched a cut-price "outlet sale" in a bid to shift excess stock.
Among the deals available online, the retailer is offering up to 50% off a range of bikes, and up to 70% off clothing items.
"Cycling boomed so we boomed, now we have a stock excess," Sigma Sports wrote on X, formerly Twitter, on Thursday evening.
"What's left over is a bit unique, single XXS bikes and fluro jerseys. Use better filters to help you find the diamonds."
The retailer's deals on road bikes are centred mainly on Specialized and BMC models.
Among the best savings are 39% off a BMC Roadmachine One, reduced from £5,700 to £3,499, and 31% off an S-Works Aethos with Shimano Dura-Ace, down from £13,000 to £8,900.
There are half-price savings on gravel bikes, including the Cinelli Zydeco Lala, as well as Specialized Hardtail mountain bikes.
In September, Sigma Sports posted a pre-tax loss of £4.1million for the year to December 2022 - "a challenging year for retailers," wrote finance director Oli Lawson.
Speaking to Cycling Weekly earlier this year, the company's co-founder and director Ian Whittingham said demand for top-end bikes had, however, remained strong.
"At premium [level], it's still really quite buoyant," he said. "We're struggling with not enough stock in those areas, when we talk about high-end road and gravel bikes, [Shimano] Ultegra and Dura-Ace equipped.
"We simply can't get enough high-end Specializeds, Treks and Cannondales."
Still, Whittingham added, many retailers were affected by a post-pandemic slump in trade, Sigma Sports included.
"What's caught us all out is how rapidly the boom turned into a huge slowdown," the director said, citing over-stocking, inflation and increased shipping costs. "It's been a very challenging period post-Covid, no doubt about it."
In recent years, e-bike sales have become a core part of Sigma Sports' trade. The retailer opened an e-bike store in Kingston upon Thames, London, last May, that it envisages will become an "incredibly important part" of the company in the future.
"We're seeing strong, continuous demand for e-bikes," Wittingham said. "Hybrid commute is our biggest section, but we also do really well with electric mountain."
In the retailer's new outlet sale, electric mountain bikes are among the most discounted items, with up to 45% off Specialized models. The full list of sale items can be found on the Sigma Sports website.
This year Black Friday is running from November 24th - 27th. We've rounded up all the best Black Friday bike deals we've found in our main hub page. With deals spanning components, tech and riding kit, you're guaranteed to find a bargain.
Thank you for reading 20 articles this month* Join now for unlimited access
Enjoy your first month for just £1 / $1 / €1
*Read 5 free articles per month without a subscription
Join now for unlimited access
Try first month for just £1 / $1 / €1