Thieves raid major distributor's warehouse, make off with bikes
Moore Large suffers theft of bikes waiting to be sold off at auction after it entered administration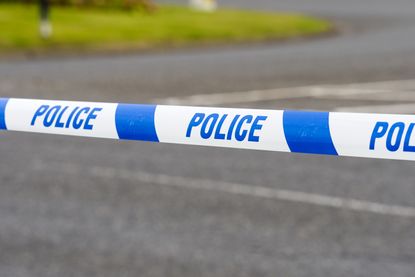 (Image credit: Getty Images)
Security has been beefed up around major UK distributor Moore Large after the company, which is currently in administration, had some of its bikes stolen.
According to the latest administrators report, there were several attempted break-ins at the Derbyshire company's premises. A small number of bikes were stolen.
The longstanding company entered administration back in March this year, with company director Adam Briggs citing "significant discounts" after the Covid boom as a key factor of the brand's collapse.
"Big demand led to a big increase in supply," he told Derbyshire Live. "Then the supply caught up and lots of stock arrived in the first quarter of 2022. There was a year's worth of bikes arriving in the UK at the same time which meant there was a massive oversupply."
Administrator FRP Advisory appointed auction house John Pye and Sons to deal with the sale of around 35,000 bikes – valued at £25,000 ($30,500) – as well as helmets and accessories, which remains ongoing.
FRP originally kept on 26 members of staff to assist with the administration, but all those have now been made redundant, according to the latest progress report.
It has been a difficult year for the cycling industry, with another major distributor 2Pure following Moore Large into administration two months later in May.
2Pure was part of the cycling, running and outdoor pursuits market and employed between 11 and 50 people. It was incorporated in 2006.
Only the following month another stalwart retail brand, Planet X, looked set to enter administration, only to be saved by a private equity company.
Winlong Garments Ltd, owned by Baaj Capital LLP, bought the Yorkshire company, taking on all of its 33 employees.
According to a press release from Planet X, the decision to look at "sale, refinance and investment options" came after a "dampening of demand" which followed the covid pandemic.
The latest industry difficulties come as Wiggle CRC owner Signa Sport United announced that its own parent company Signa Holding was to withdraw £150 million of funding after terminating its commitment to provide it with equity.
Thank you for reading 20 articles this month* Join now for unlimited access
Enjoy your first month for just £1 / $1 / €1
*Read 5 free articles per month without a subscription
Join now for unlimited access
Try first month for just £1 / $1 / €1