UCI: More anti-doping tests on suspicious riders in 2011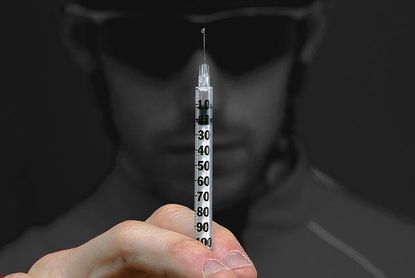 The Union Cycliste Internationale (UCI) has announced an outline of changes to its anti-doping programme for the 2011 season - and it includes targetting suspicious riders and a scheme of preventative anti-doping education for younger riders.
The UCI appears to have heeded the advice given to them in a recent report published by the World Anti-Doping Agency after its representatives accompanied UCI anti-doping officers during the 2010 Tour de France.
The report specified 57 recommendations to the UCI to tighten up its anti-doping programme, and one of the major points was that the UCI should target riders who are already under suspicion of doping rather than random controls across the board. Prioritising tests will be done using data collected from the UCI's biological passport scheme, which itself involves a profile built up from blood and urine tests carried out throughout the year.
"The programme provides for a significant increase in the number of controls conducted on riders whose profiles may indicate illegal behaviour," read the UCI statement issued on Friday.
"It must be these riders who are the priority targets rather than riders with completely regular profiles who make up the majority of the peloton."
The UCI also stated that it had carried out nearly 25,000 tests since 2008 as part of its biological passport programme. On Wednesday, Spanish former world champion Igor Astarloa was banned from competition for two years and fined €35,000 based on an anomaly in his biological passport.
In addition to more targetted testing, the UCI will roll out a programme of preventative anti-doping measures for younger riders which will be achieved in conjunction with national cycling federations. The aim is to "to attack this evil at its root... essential to prevent young riders from resorting to illegal practices".
Related links
WADA publishes critical report on Tour doping controls
Astarloa banned and fined for bio passport anomaly
January 2008: UCI releases information on biological passport scheme
Thank you for reading 20 articles this month* Join now for unlimited access
Enjoy your first month for just £1 / $1 / €1
*Read 5 free articles per month without a subscription
Join now for unlimited access
Try first month for just £1 / $1 / €1