UCI to set up Truth and Reconciliation framework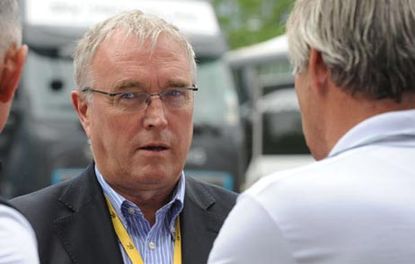 Following this morning's hearing of the UCI's independent commission cycling's governing body has said it will now aim to set up a Truth and Reconciliation commission with the help of the World Anti-Doping Agency.
This morning's meeting in London hit an impasse as no one could agree over a Truth and Reconciliation process. The commission has called for one and has been backed by both WADA and USADA (who had previously pulled out of the process because of the terms of reference set for the commission), but the UCI has said that it would breach WADA's code (that doesn't allow for an amnesty) and be too expensive.
The commission has received almost no co-operation from within the sport, perhaps unsurprisingly as riders, ex-riders, sports directors and team managers aren't protected by an amnesty.
Neither parties seemed keen to budge at the hearing, but just hours later there seems to be some progress.
'The UCI will seek to jointly develop with WADA the legal framework for the Truth and Reconciliation Commission, including providing for an amnesty programme. The UCI will share a first draft of this framework with WADA no later than Monday. The aim will be to announce the final format of the Commission around the end of March. The amnesty programme will need to be approved by the WADA Foundation Board.' the UCI press release said.
"We have listened carefully to the views of WADA, USADA and cycling stakeholders and have decided that a truth and reconciliation process is the best way to examine the culture of doping in cycling in the past and to clear the air so that cycling can move forward." Said UCI president Pat McQuaid.
"As I have said many times, when I became President of the UCI in 2005, the fight against the culture of doping was - together with globalisation of our sport - my top priority. The UCI's anti-doping procedures are and have been among the most innovative and stringent in sport including being the first federation to introduce the blood passport in 2008."
The commission was set up following USADA's sanctioning of Lance Armstrong amid claims of a cover up of positive results and collusion between Armstrong and the UCI.
Related links
WADA turns back on UCI Independent Commission
WADA chief expresses concerns over UCI independent commission
Tanni Grey-Thompson named in UCI independent commission panel
UCI details independent review
USADA Armstrong doping report in brief
UCI responds to USADA Armstrong doping evidence
USADA publishes details of Armstrong doping case file
Thank you for reading 20 articles this month* Join now for unlimited access
Enjoy your first month for just £1 / $1 / €1
*Read 5 free articles per month without a subscription
Join now for unlimited access
Try first month for just £1 / $1 / €1