USADA doping report repercussions continue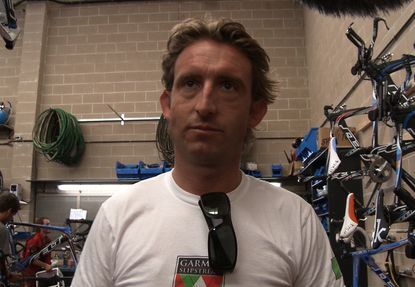 The fallout from the US Anti-Doping Agency (USADA) doping case against Lance Armstrong continues. After RadioShack-Nissan forced Johan Bruyneel's resignation on Friday, Orica-GreenEDGE director Matt White admitted to doping and team Sky decided to re-confirm with its riders and staff their clean records.
Bruyneel guided Armstrong after his return from cancer to seven Tour de France wins and according to the agency's Reasoned Decision, figured prominently in the team's doping programme. The decision, made public Wednesday, was too much for RadioShack, who split with the Belgian. Others who played bit roles or who were simply associated with Armstrong are also feeling the heat.
Orica Sports Director Matt White admitted to doping when he raced with Armstrong's teams from 2001 to 2003 and 2006 to 2007.
"I am sad to say that I was part of a team where doping formed part of the team's strategy, and I too was involved in that strategy," White said in a statement. "My involvement is something I am not proud of and I sincerely apologise to my fans, media, family and friends who trusted me and also to other athletes in my era that consciously chose not to dope."
White is reportedly 'Rider 9' in Floyd Landis' affidavit. He said that as a sports director with Garmin and Orica, he "acted within the ethos of clean sport and I am very proud to have worked with the new generation of clean superstars." However, given the admission, he stepped down as Orica's director and Australia's national coach. The Aussie team and federation will discuss his past to determine if he can continue.
In January 2011, White split with Garmin after it emerged he referred a rider to a doctor, Luis Garcia del Moral, without approval. Del Moral already had a bad reputation and this summer, as part of the US agency's investigation, was banned from working within sport for life.
The agency's decision put Sky Team Manager David Brailsford on alert. According to The Telegraph, he will seek assurances from riders and staff members that they have a clean history.
The decision links sports director Sean Yates, and cyclists Michael Rogers and Michael Barry. Barry, who retired on September 5, admitted doping and gave testimony that helped the agency. Rogers trained under banned doctor and key figure in the decision, Michele Ferrari. He said he never took drugs and ended the relationship in 2006. Yates rode with Armstrong in team Motorola and worked as a sports director in his Discovery Channel team in 2005. He told BBC Radio, "I never saw anything that was untoward."
Despite pages of evidence and testimony, thousands of dollars spent on doping products and doctors, Nike is standing strong. Armstrong's long-running sponsor confirmed on Thursday its comment to the disgraced cyclist.
Thank you for reading 20 articles this month* Join now for unlimited access
Enjoy your first month for just £1 / $1 / €1
*Read 5 free articles per month without a subscription
Join now for unlimited access
Try first month for just £1 / $1 / €1