Bosch e-bike system app update makes it easier to report a stolen bike
The new function makes it easier to identify and quicker to alert the authorities by the press of a button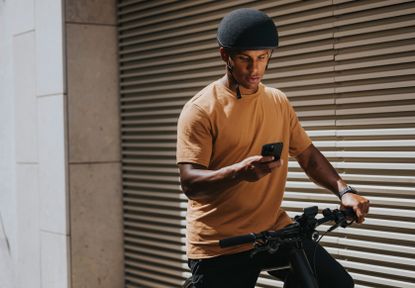 (Image credit: Bosch)
Bosch has updated its ebike app to make it easier for owners to report theft.
The update comes at a time when a stolen bike is very rarely reunited with its owner - in 2022, for example, just 1% of bike thefts in London resulted in a charge or caution, and a survey showed that 80,000 stolen bikes a year go unclaimed.
The new ebike pass and theft report functions - stored in the ebike battery and motor brand's 'Flow' app - are designed to tackle theft by making it easier to identify and quick to report to police. Bosch says that the quicker a report is made, the greater the chance of recovering your bike.
The new digital Bosch pass contains all the important information about an owner's bike and its components at a glance, as well as being able to add identifying features, and a photo.
In the unfortunate event of the bike being taken by an unscrupulous so-and-so, owners will be able to tap on the 'theft report' function, which marks the ebike as stolen, and then guides the owner through a report based on questions stored in the app.
The report automatically uses information and details stored in the Bosch ebike pass to help compile the report, before enabling the owner to email a PDF file over to the police.
This new ebike pass and theft report function builds on the brand's existing security measures such as the ebike lock, a digital key which disables the motor support, and a premium ebike alarm service, which, as well as providing an acoustic and visual alarm, also acts as a bike tracking system.
If, after all that, law enforcement still fails to apprehend the bike thief, and the bike isn't returned swiftly, then the information stored on the Bosch Flow app could also be used to supply insurance companies with the exact specification of the machine.
If nothing else, all this saves owners hours compiling a spreadsheet with frame and component details, in a bid to convince someone that the bike really did cost that much...
Thank you for reading 20 articles this month* Join now for unlimited access
Enjoy your first month for just £1 / $1 / €1
*Read 5 free articles per month without a subscription
Join now for unlimited access
Try first month for just £1 / $1 / €1