Kask Elemento review - it's the most expensive helmet we've had on test
Kask's new range-topping helmet is claimed to be safer, more aero and more ventilated - here's how it performed in practice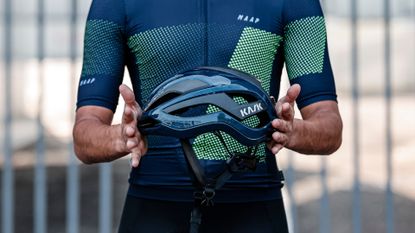 (Image credit: Kask)
The Kask Elemento proved incredibly comfortable, but whilst it did offer good ventilation around the top and sides of my head, something about the forehead pads caused a profusion of sweat which dripped into my eyes in anything from mild conditions. This is a shame because the helmet is pretty good in other respects, but with the price tag being beyond anything we've ever tested before, it's not possible to recommend this beyond cheaper helmets which don't suffer similar sweat issues. Kask itself says that the Utopia is more aero and the Valegro is more breathable, so if you have the money to consider an Elemento, why not optimize either one scenario or the other?
Reasons to buy
+

Comfort

+

Ease of use

+

Aesthetics
Reasons to avoid
-

Price

-

Sweating issue / ventilation
You can trust Cycling Weekly. Our team of experts put in hard miles testing cycling tech and will always share honest, unbiased advice to help you choose. Find out more about how we test.
Get The Leadout Newsletter
The latest race content, interviews, features, reviews and expert buying guides, direct to your inbox!
Thank you for signing up to The Pick. You will receive a verification email shortly.
There was a problem. Please refresh the page and try again.
After attending the launch event of Kask's new top end helmet, the Elemento, I was left with two very strong feelings. The first being, 'It costs HOW much?!' the second being, 'If it really is the best cycling helmet ever made, then maybe the price is justified?'. It was in the following months of testing that I was able to wrap my head around both of these feelings, for better and for worse.
The Kask Elemento was created to sit at the very top of the Kask helmet line up. It's not replacing the Kask Protone Icon, the previous king of the range, but instead, supersedes it sitting at an altogether new higher level. Kask claims that the new helmet is safer, more aero and more ventilated than the Protone Icon, improving the rider experience on every metric.
Kask Elemento: construction
The Elemento plays host to two new key features from the Bergamo-based brand. The first being the introduction of Fluid Carbon 12 which Kask says is an 'injection moulded composite technopolymer'. The technopolymer itself is made up of 30% carbon fiber and 70% reinforced plastic. This shell is what gives the helmet its base structure. The shell is made of two pieces. One large piece which can obviously be seen on the top of the helmet and then another piece which is slightly more hidden and wraps around the sides of the lid.
Kask says that the shell is so strong that it allows for some of the EPS (Expanded Polystyrene) to be removed from the inside of the helmet to increase ventilation without having to compromise on aerodynamics. Something which is a common compromise.
The second headline feature is the introduction of Kask's Multipod helmet pads. Made of a similar 3D printed lattice that's commonly found on top end bike saddles, Kask says that the Multipod pads have been designed and constructed in a way that they both absorb impacts and can rotate no matter which way the helmet is impacted from. Another benefit which Kask claims is that the open structure of the pads help limit contact with the rider's head to increase comfort.
If you want to read more about the technology that the helmet crams in, then, have a look at my Kask Elemento helmet first look article. Here, I want to dive further into my time with the helmet and what my real world experience has been.
As mentioned, Kask wanted to improve the performance of this helmet in every metric with its prioritization starting with safety, then comfort, then performance and lastly design. So, let's start with the former. Safety is a hard one to quantify without me deliberately smacking my head against the ground to see how concussed it makes me. No, instead, we have to rely on the testing protocols that this helmet has been through. In the case of the Elemento, the helmet is WG11 certified and has been given 5 stars by Virginia Tech. So if you're prepared to accept those protocols as a mark of safety, then yes, it's safe.
Kask Elemento: the ride
Safety does actually merge rather well with the next design pillar Kask wanted to get right, that being comfort. I believe a comfortable helmet is one that leaves you feeling secure and protected, but also doesn't impede on your riding experience. In many respects, the helmet is very comfortable, in fact it's one of, if not the most comfortable helmet I've ever worn. The adjustable cage is easy to maneuver into position and cradles the back of my head beautifully. The easy to adjust wheel means getting the size right is easy. The contact the helmet has with my head is pleasant.
The only slight issue I found with the Multipod pads is that my hair would work its way into the lattice and then over the course of the ride may deflect back at my head in an odd way, meaning they caused a minor bit of irritation to my scalp. Of course, since the irritation was under the Multipod pads and not somewhere where my finger could reach, it wasn't something I could itch while riding. In the full scale of my experience with the helmet, this was a very minor inconvenience and didn't impact too much on my overall use.
The Multipod pads are only found on the central parts of the helmet, the pads used on the forehead and widest sitting pads, were the usual foam you'd expect to see - which was also comfortable.
It's when we look at both design pillars, comfort and performance together we have a big issue, and it makes for the single biggest problem with this helmet. When riding in anything from mild conditions and warmer, my forehead was saturating the foam pads and then copious amounts of sweat subsequently dripped down my face. It would end up in my eyes and run down the inside of the sunglasses to the point where I'd have to stop, and then clean them so I could actually see where I was going. It also made for some of the most fruitful helmet squeezes I've ever had.
I cannot express how frustrating it was to constantly battle with this issue. It really impacted my enjoyment of my rides and in the end, I started to opt for a different helmet. I also had to check whether the problem was me or not, so I tested the Specialized S-Works Prevail, the Lazer Z1 and the Met Manta, none of which gave me the same kind of issue. Sure, a bit of sweat build up is natural, and you can expect a few drips here and there, but the Elemento was on another level.
For a helmet which puts ventilation right at the core of its design, it was a complete disappointment that forehead ventilation wasn't addressed. That being said, the ventilation on other parts of my head were fantastic. I could feel cool air coming in and warm air exiting out the back. If only this same effect could have also been applied to my forehead.
Looking past the sweat issue, the other aspects of performance are hard to judge. Without a wind tunnel, testing the aerodynamic performance of the helmet is tough, but it does have far fewer holes compared to the Kask Protone, so it's fair to assume there could be an advantage. The overall weight isn't crazy light at ~260 grams, but it didn't feel like it weighed down my head.
The lack of leather strap compared to the Protone was a shame to see at first, but in the real world there was little difference to how it felt. The strap was easy to forget and did not irritate.
The design of the ventilation holes throws up one problem which some will find annoying, that being you cannot slide sunglasses into the front of the helmet. If you do, you'll be stretching the arms of your specs so far, you risk causing damage. Instead, if you want to take your sunglasses off, and want to keep them on your head, you'll have to opt for the reverse option instead - that being where you wear your glasses as if you had eyes in the back of your head.
Aesthetically, I think the helmet looks good. It cuts a nice shape and of all those I saw wearing it on the launch event, there wasn't a rider who it did not suit. It's very much a second layer to your head, it does not have any major extremities that point out in any which way, it's a nicely contained unit.
Kask Elemento: value and conclusion
With its price tag of $400.00 / £335.00 the Elemento is the most expensive road helmet we've ever seen. To put this price into context, Specialized's top-end Prevail 3 costs $300.00 / £275.00 and Lazer's Vento KinetiCore is $299.99 / £259.99.
Kask has gone to great lengths to include the latest tech in the Elemento. From the construction, to the safety to the performance. I think they have nailed so many aspects of this helmet and in many areas, it is class leading. While I can't test or speak for the claimed increase in safety or bump in aerodynamic performance, I can speak to what it was like to use.
Sadly, the sweat issue reigned supreme and created an annoyance every time I used it. When sweat wasn't running down my face, the helmet was incredibly comfortable and I loved having it on my head but the fact I switched back to using a cheaper helmet that didn't cause this issue, to me, says it all. In the cooler months, when the temperature does drop, maybe this helmet will come into its own, but when considering how much it costs, one would expect to be able to use it at all times of year.
Kask admittedly says that its Utopia is more aero and the Valegro is more breathable. So, if you have the money to consider an Elemento, I'd suggest getting both of these two cheaper units instead and then run the right helmet for the conditions and the type of riding you're doing. Alternatively, there are plenty of great options from other brands, my favorite being the Specialized S-Works Prevail.
Thank you for reading 20 articles this month* Join now for unlimited access
Enjoy your first month for just £1 / $1 / €1
*Read 5 free articles per month without a subscription
Join now for unlimited access
Try first month for just £1 / $1 / €1
Get The Leadout Newsletter
The latest race content, interviews, features, reviews and expert buying guides, direct to your inbox!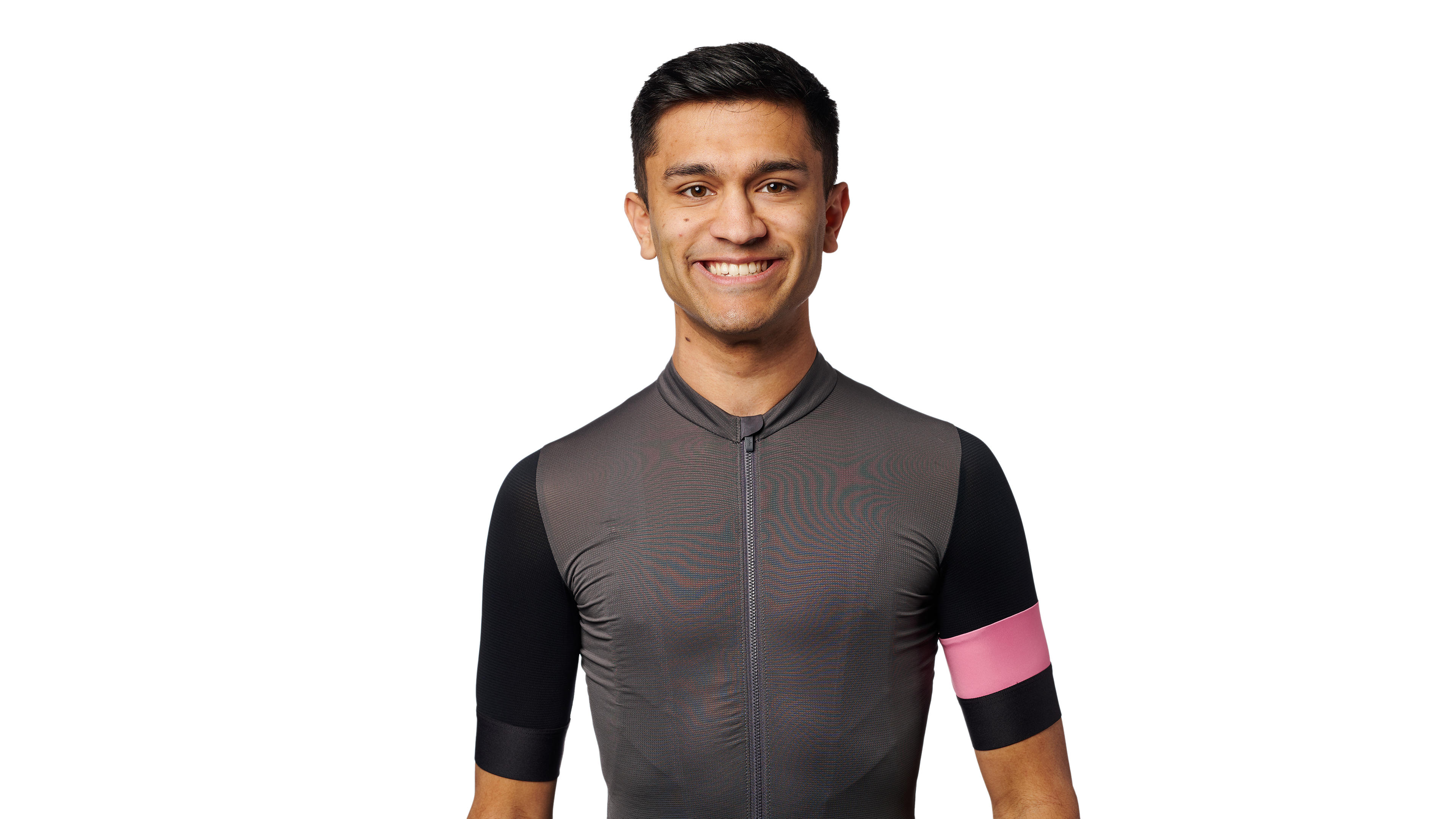 After discovering his love of cycling in college, Sam has always kept two wheels very close. Having spent over five years working in a couple of local bike shops, it's fair to say he enjoys getting hands on. He also loves to push himself to ride ever longer distances and to explore as many new places as possible.
Sam has been Cycling Weekly's video manager since January 2022. You'll find him on our YouTube channel where he brings you the latest cycling tech news, rides, reviews and all of the most important new launches while taking in some incredible cycling adventures too.