Bontrager Hilo RXL Speed Dial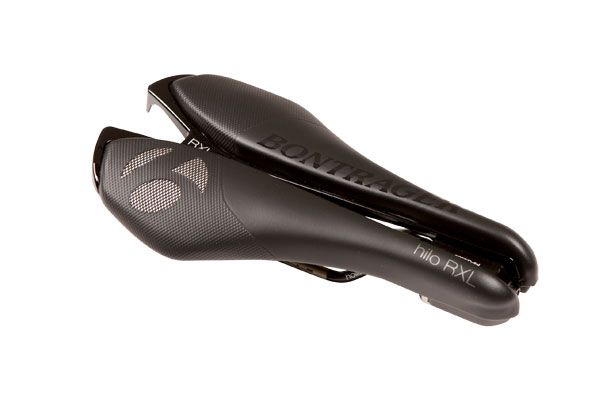 Cycling Weekly Verdict
To say that the RXL is for time trialling is selling it short. Anyone with an aggressive position can benefit from the extra nose padding and 16mm of adjustment. We're really impressed with the performance and based on our experience would recommend it to most club riders. It's seriously comfy.
Billed as a saddle for racing against the clock (that's time trials to the uninitiated), the RXL takes a novel approach.
A 5mm Allen key adjusts the width of the nose to alter the gap between the left and right hand sides so you can have it as a near conventional saddle or one with a gap. Thanks to this adjustability it would seem to be an ideal choice if you're not sure you'll get along with a 'split' saddle but are interested in the concept.
It won't surprise you to discover there's a weight penalty - it's 335g - but it's hardly a brick. Bontrager has thrown plenty of technology at the Hilo as it benefits from hollow titanium rails, a carbon fibre reinforced base and even an unconditional comfort guarantee.