Watch: We ride the epic south west coast to coast route
The route was 100 miles from Ilfracombe in North Devon to Plymouth on the south coast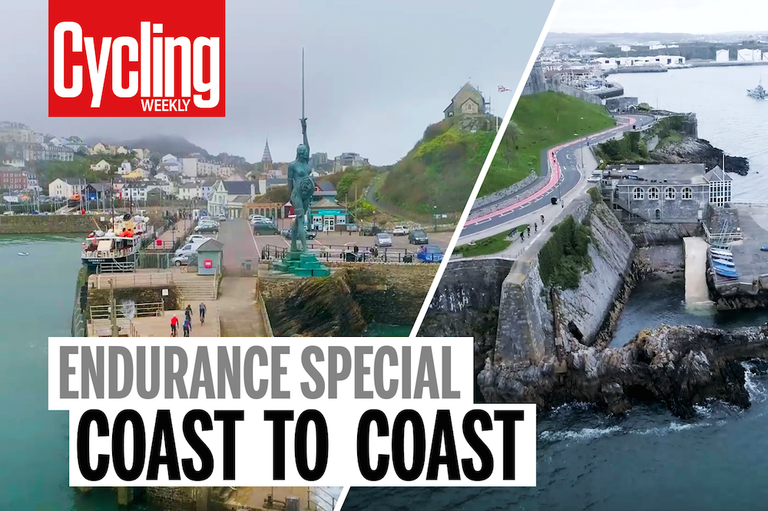 In association with Trek, Canyon, Argon 18 and Scott
Clothing partnership with Chapeau
Hailing from the very part of the UK that our route would cover, Chapeau provided us with a selection of its spring and summer kits including the Etape, the Tempo and the Club.
Endurance bikes represent one of the fastest growing areas of the cycling industry, and to find out more, we put four of the latest and greatest to the ultimate test; 100 miles from the North Devon coast to the South Devon one.
For all four of us it represented the longest ride of the year so far, so our bodies weren't as attuned to long days in the saddle as we'd have perhaps liked. Cue our bikes, featuring some of the latest endurance technology they helped us stay the course.
Symon was riding the beautiful Canyon Endurace CF SL Disc 8.0 Aero in storm green, Rupert was riding the Trek Domane SLR 6, Oliver was on the Argon 18 Krypton CF and James was on the Scott Addict 10 Disc.
The great thing about this route is that it is almost 60 per cent on a cycle path rather than on the road. It starts by climbing out of Ilfracombe before joining the Tarka Trail, an old railway line, at Barnstaple. It then hops on and off this as you head south, sticking right to the edge of Dartmoor and crossing over the mighty Malvern Viaduct. You can check out the route here.