How to adjust the reach of your brake levers
In this video our mechanic Al Vines you how to adjust the reach of your Shimano brake levers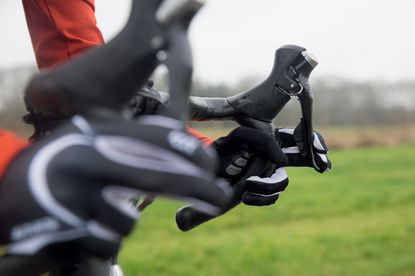 The reach of the leavers is basically how far away they sit from the handlebars. In the past, this has been a bit of a faff to adjust, and you had to insert a spacer. Now though it couldn't be easier and all you need is a allen key and there's no need to remove anything for the bike.
The adjust is just a small two millimetre screw, and to find it all you need to do is roll back the hood of the levers, pop the allen key in and turn it. Depending on the direction you turn it you can see the lever either moving in or away from the bars.
Whip the allen key out and do the exact same thing on the other hood so that they're matched. What you might notice once you have adjusted this is that the throw of the lever is slightly different. You might then want to re-adjust your brakes.
Shimano hasn't ever really shouted about this, so there's every chance you weren't even aware that you can adjust the levers in this way. It's a neat touch for those with smaller hands or to give greater confidence when riding on the drops.
It's also a key part of getting the fit of your the bike dialled. Having levers that are too far away can leave you reach forward and putting strain on your neck and shoulders.
Thank you for reading 5 articles this month* Join now for unlimited access
Enjoy your first month for just £1 / $1 / €1
*Read 5 free articles per month without a subscription
Join now for unlimited access
Try first month for just £1 / $1 / €1