Watch: Dr Hutch meets... Alex Dowsett
We travel to Essex to sit down with five-time national champion Alex Dowsett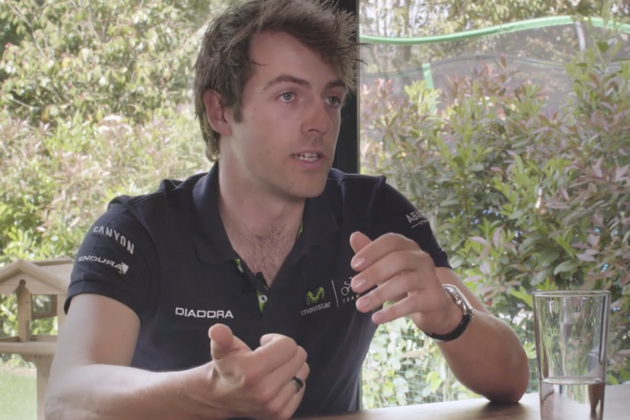 Since turning pro in 2011, Alex Dowsett has established himself as one of the country's top riders, becoming British time trial champion on five occasions and picking up a number of professional wins first at Team Sky and then at Movistar.
In the first in a series of interviews with pro riders, Dr Hutch travels to Dowsett's house in Essex to get inside the head of his fellow time trial fanatic and to generally have a bit of a poke around.
As you would expect from any pro cyclist, Dowsett's house is full of memorabilia from his career, including a cupboard in the garage with all of his old time trial helmets and a indoor training room filled with jerseys and medals for inspiration.
But of course there's also space for chilling out, with Dowsett, the son of a racing driver, also having a room set up for playing racing games on his Playstation.