How to dress like a cyclist (video)
Don't fear the lycra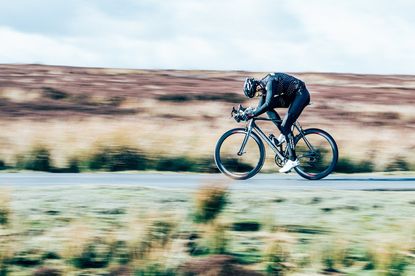 (Image credit: Russ Ellis)
Let's face it, one of the most daunting prospects for a new rider is the idea of donning tight fitting lycra for the first time in their lives.
But once you make the inevitable step into a jersey and bib shorts as you fall deeper and deeper in to the addictive world of cycling, you'll find that they are a godsend.
>>> You know you're a cyclist when…
Lighter, more aerodynamic and most importantly, more comfortable for riding a bike for a long period, you'll never want to go back to your t-shirt and football shorts.
Moreover, once you really start to get invested, a set of clipless pedals and cycling shoes will give you that next step up as well, improving you're pedalling efficiency and power transfer in the process.
Don't know where to start though? Well here's a handy guide to get you going on what you should buy as well as how to wear it properly.
Thank you for reading 20 articles this month* Join now for unlimited access
Enjoy your first month for just £1 / $1 / €1
*Read 5 free articles per month without a subscription
Join now for unlimited access
Try first month for just £1 / $1 / €1