1989 Tour de France stage 13: Bastille Day glory for Barteau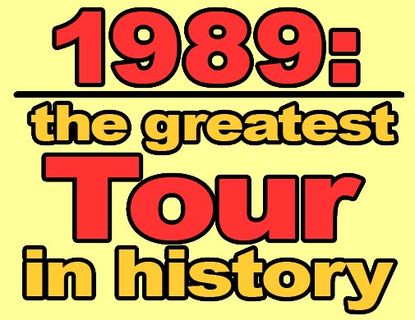 BARTEAU BEST AFTER STARS TAKE JOY RIDE
Friday July 14, 1989

Montpellier-Marseille, 177km


French riders celebrated the Bicentenary of the French Revolution in the best way possible, taking the first three placings with Vincent Barteau (Super-U), Jean-Claude Colotti (RMO) and Martial Gayant (Toshiba) at Marseille.
Their compatriots, race leader Laurent Fignon (Super-U) and Charly Mottet (RMO) also had a major part in the day's action when they broke clear from the bunch to lead a provocative commando raid that took France's top two riders 53 seconds clear of the other race favourites and 1-40 ahead of the main bunch.
For the first 80 kilometres of the stage all was calm as the riders took it easy before they headed into the Alps for the next high spots of the Tour, recovering from the battering many had taken through the Pyrenees.
The heat did little to encourage any action as the race moved through the Camargue and the Alpilles, often blown along by a warm wind. Even the applause from the big crowds that lined the route could not get the riders to lift the pace.
It was a little after the 100th kilometre, when the bunch was well down on schedule, that the first flurries of action started at the front of the peloton. With the wind blowing from the side the field split into two groups with all the top riders in the leading bunch.
The speed increased as first Mottet and then Fignon attacked. Watched by the holiday crowds the world's number one rider and the Tour leader provided a superior tandem as they both worked hard to stay away. Despite a vigorous pursuit led by Greg LeMond and Pedro Delgado the pair were soon nearly one minute clear.
Their adventure ended 40 kilometres later when both Fignon and Mottet sat up, mainly because of the headwind they now faced. "I took advantage of the situation," Fignon later said. "A Tour de France can be won anywhere, why not on a flat stage?"
The Fignon attack had one major victim, Eric Breukink (Panasonic) who pulled up 30 kilometres from Marseille and climbed into his team car.
As soon as Fignon and Mottet were caught, Colotti, followed by Barteau, Fignon's team-mate, went off the front. On the third-category climb at St Antoine, in Marseille, Barteau jumped away to ride in for a lone win, 45-seconds clear of Colotti.
To complete the French success Martial Gayant managed to escape from the bunch three kilometres before the line to complete a Bastille Day 1-2-3.
"My attack was not planned, it just happened," said Barteau, who has been out of the headlines since wearing the yellow jersey in 1984. "Laurent had put on a good show with Mottet. After that I felt very strong. This win has made me very happy, above all for Greg LeMond, my father and Cyrille Guimard, LeMond has always believed in me and, without him, I would not still be riding. My father helped me to train and Guimard was the only team manager to have any confidence in me this season. I have proved that I can still be a good rider."
Fignon said: "After the feed an echelon formed at the same time as there were some crashes in the bunch. There were about 20 of us in the front group. With Charly (Mottet) I decided it was a good time to have a go. We relayed each other perfectly, but we gave up when the wind turned against us. I always go better when it is very warm, even if the heat is suffocating, it seems to suit me."
Among those penalised during the day were Delgado, who had 10 seconds added to his overall time for taking an unofficial feed while Britain's Sean Yates (7-Eleven) collected a 40-second penalty for taking pace behind his team car.
Sean Kelly and Martin Earley were also penalised. Earley 20 seconds for taking shelter behind a vehicle and Kelly 10 seconds plus 10-points penalty for pushing a rider from another team.
STAGE RESULT

1. Vincent Barteau (Fra) Super-U 4-17-31
2. Jean-Claude Colotti (Fra) RMO at 45secs
3. Martial Gayant (Fra) Toshiba at 1-16
4. Steve Bauer (Can) Helvetia-La Suisse at 1-21
5. Etienne De Wilde (Bel) Histor-Sigma at 1-25
OVERALL

1. Laurent Fignon (Fra) Super-U 60-11-11
2. Greg LeMond (USA) ADR at 7secs
3. Charly Mottet (Fra) RMO at 57secs
4. Pedro Delgado (Spa) Reynolds at 2-53
5. Andy Hampsten 7-Eleven at 5-18
POINTS

1. Sean Kelly (Ire) PDM 206pts
2. Etienne De Wilde (Bel) Histor-Sigma 164pts
3. Giovanni Fidanza (Ita) Chateau d'Ax 112pts
SPRINTS

1. Sean Kelly (Ire) PDM 66pts
2. Valerio Tebaldi (Ita) Chateau d'Ax 55pts
3. Dominque Arnaud (Fra) Reynolds 35pts
TEAM

1. Reynolds 180-36-21
2. PDM at 10-56
3. Super U at 19-29
BOOST FOR RALEIGH
All eyes are on the Tour de France at Raleigh's works in Nottingham following the fortunes of Frenchman Laurent Fignon, who is riding a Raleigh machine.
Ten years ago, Holland's Joop Zoetemelk rode a Raleigh to victory in the Tour and today Raleigh are hoping Laurent Fignon will repeat the feat.
Raleigh have been backing Fignon's Super-U team since the start of the season during which Fignon has found the kind of form that saw him win the Tour in 1983 and 1984.
Thank you for reading 10 articles this month* Join now for unlimited access
Enjoy your first month for just £1 / $1 / €1
*Read 5 free articles per month without a subscription
Join now for unlimited access
Try first month for just £1 / $1 / €1
Keith Bingham joined the Cycling Weekly team in the summer of 1971, and retired in 2011. During his time, he covered numerous Tours de France, Milk Races and everything in-between. He was well known for his long-running 'Bikewatch' column, and played a pivotal role in fighting for the future of once at-threat cycling venues such as Hog Hill and Herne Hill Velodrome.