RGT is officially no more: here are your alternatives for virtual riding
Of course, 'big Z' does loom large - but there is a healthy variety of alternatives to Zwift, too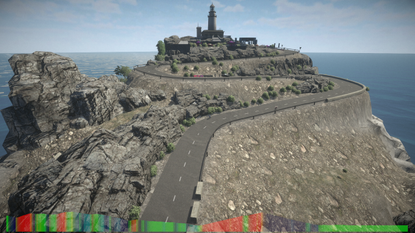 (Image credit: Wahoo)
Wahoo Fitness has now shut down half of its Wahoo X package - with the virtual cycling wing, RGT, now discontinued.
In an email sent to Wahoo X subscribers earlier this month, the brand wrote it had "made the strategic decision to focus on our long-established strength in structured training content through SYSTM".
Wahoo's SYSTM focuses on providing structured workouts and cycling training plans - and will see a number of updates throughout the rest of the year. However, with Wahoo doubling down on that side of the SYSTM package, the plug has been pulled on the RGT virtual riding platform.
So, if you're still looking to roam some virtual roads, where is best for you to ride now?
In our guide to the best indoor training apps for cycling we run through the key features on the most notable virtual riding platforms. But to quickly summarize here, these are our thoughts on what's best about each of the alternatives:
Zwift: Best for… immersion in a virtual world. The range of routes is ever expanding and you have the benefit of a huge network effect - meaning you can jump on race or group ride at any time
MyWhoosh: Best for… virtual cycling on a tight budget. The virtual world isn't as polished as Zwift's - but the ad-supported platform allows you to ride there for free. There are group rides and races too, although a smaller selection than Zwift.
Rouvy: Best for… Realism. Whereas Zwift's roads have that gamified feel, Rouvy situates you in the real world with crisp graphics. You still get all the group riding, personal workouts and racing functionality of a virtual platform, too.
Bkool: Best for… In-game dynamics. The physics engine of Bkool feels particularly realistic in terms of drafting and sitting in the wind. The graphics are a bit more basic, though.
Users who paid for Wahoo X are being given complimentary Zwift memberships in order to soothe the pain of RGT disappearing entirely, though. Monthly subscribers will get a three-month access code to the virtual software, while yearly subscribers get 12-month long access.
Indoor cyclists who simply used the free version of RGT will get a free month on SYSTM.
Thank you for reading 20 articles this month* Join now for unlimited access
Enjoy your first month for just £1 / $1 / €1
*Read 5 free articles per month without a subscription
Join now for unlimited access
Try first month for just £1 / $1 / €1