Why the 10 record is tumbling
We investigate why the 10-mile time trial competition record has come down by so much in recent years. From aerodynamics and equipment to training. What has made the difference?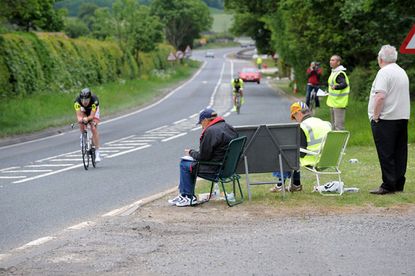 In tomorrow's magazine (September 22 issue) we take a look at the enormous chunks that have recently been taken out of the 10-mile time trial competition record compared to the tiny nibbles of earlier years.
We talk to Chris Boardman, Dr Auriel Forrester of www.scientific-coaching.com and Dr Xavier Disley of AeroCoach.
Unfortunately some of the facts and figures went awry in a final rewrite on press day. Here's how those facts should have read:
Colin Sturgess broke the national competition record for 10 miles in 1988 with the first sub-19-minute 10. He set his time of 18.48 in an open event (not the National 10).
In the four years since 2012 the record has come down by one minute 10 seconds.
We hope these errors don't spoil your enjoyment of the article. Read it in full in tomorrow's magazine.
Thank you for reading 20 articles this month* Join now for unlimited access
Enjoy your first month for just £1 / $1 / €1
*Read 5 free articles per month without a subscription
Join now for unlimited access
Try first month for just £1 / $1 / €1