AFLD offers UCI anti-doping help at Tour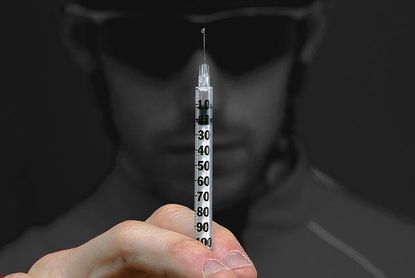 French anti-doping agency, Agence Française de Lutte contre le Dopage
(AFLD) is willing to patch up its differences with the Union Cycliste Internationale (UCI) in order to join forces in the fight against drug cheats at the Tour de France.
The two organisations have been at odds over testing at the Tour, but a recently published independent report by the World Anti-Doping Agency (WADA) relating to anti-doping practices at the 2010 Tour de France seems to have prompted a move towards reconciliation.
Bruno Genevois replaced Pierre Bordy as chief of AFLD in September, and has offered the UCI an olive branch.
"The AFLD would be happy to join forces with those of the UCI for major races (Paris-Nice, the Dauphine Libere and the Tour de France) as of next season, as much as before as during the competition," Genevois said, according to news agency AFP.
"The presence of observers on the Tour de France has helped increase the impartiality and efficiency of controls when they take place. This has also proved dissuasive to riders tempted to exploit the possibilities of doping."
WADA sent a team of independent observers to the 2010 Tour de France under invite from the UCI. The observers prepared a wide-ranging 51-page report outlining 57 recommendations on improving anti-doping controls at the Tour. One of the recommendations was that the UCI and AFLD start working together.
The spat between the two agencies started at the 2009 Tour, when they shared anti-doping duties. After that Tour, the AFLD criticised the UCI for its perceived bias toward the Astana team, which lead to the UCI attempting to bar the AFLD from the 2010 Tour.
Related links
WADA publishes critical report on Tour doping controls
Subscribe to Cycling Weekly: The perfect Christmas gift>>
Thank you for reading 20 articles this month* Join now for unlimited access
Enjoy your first month for just £1 / $1 / €1
*Read 5 free articles per month without a subscription
Join now for unlimited access
Try first month for just £1 / $1 / €1