Alex Carera: The Big Interview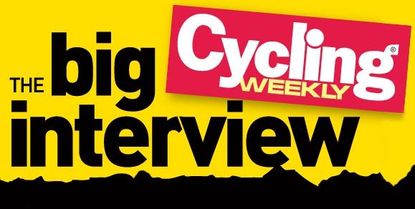 Alex Carera is one of Italy's top agents thanks to 10-plus years in the business with his brother Johnny. The two started A&J in 1997 and slowly built up their base to include many of the sport's top names, including new world champion, Thor Hushovd.
Alex works diligently since he can only have so many clients in his books. He keeps a close eye on the amateur races in search of quality riders and remains open to exciting top-level pros, like Mark Cavendish.
Alex Carera apparently helps his clients settle into Italy, too. Sitting in on the interview was Matt Lloyd, the Australian who won a stage and the mountains classification at the Giro d'Italia. Carera was helping Lloyd find a new home near Varese in northern Italy.
Cycling Weekly: Do you work only with cyclists?
AC: Above all, with cyclists, though we also work with swimmers and skiers. In our group, we have cross-country skier Cristian Zorzi who won gold in Turin.
How are their contracts different?
AC: They are very different because Italy does not consider swimmers and skiers professionals. They need to be linked with the military and they compete only for national teams.
How does a cyclist's contract differ from that of a footballer?
AC: They are the same, apart from the money. The earnings of three footballers are worth 50 cyclists!
How did you and your brother grow A&J?
AC: At first, I was just working with Italians, but now it is different. Both times that we have had a world champion, they have been non-Italians: Romans Vainsteins and Thor Hushovd. We represent 40 clients that come from about 15 different nations.
How do you find out about new clients?
AC: I look at the results they have had at the amateur level and then I ask my other clients that live in the area if they know him and if he is someone worth investing in. Every year, I can only take one or two young riders, so I have to aim for quality. If I am only going to take on one new Italian, then I want him to be the best there is. It has to be someone who is clean, has a good motor and has space to grow. It is not important that he is winning, but he has to have the margin to improve.
An example?
AC: I took on Diego Ulissi. I asked my other Tuscan clients and they all told me about his results and that he is worth it.
Ulissi won the junior world title twice. Do you have to battle to get your clients?
AC: It is always a battle. My tactic is to promote our company's strengths, not to talk trash about other agents, and then it is up to the rider to have faith.
How much are your fees?
AC: We take five per cent of the new contract's value.
Have riders' earnings increased over the years?
AC: It varies year to year. There are years when new teams form, which helps riders earn more because they are in need. However, when Mapei and Fassa Bortolo quit they limited the number of spots available and in general, lowered riders' earnings.
How has it gone this year?
AC: After the Tour, it was difficult because we did not know if some teams would continue, like Caisse and Saxo Bank. It turned around after they announced they would continue, but then there was another dip with Cervélo's departure.
What is going on in Italy?
AC: The Italian teams have problems finding high-level sponsors. The other sports are finding them, like rugby. Thankfully, cycling maintains a big place on TV, which helps.
Are you trying to help Italians migrate to other teams, like Sky?
AC: I actually helped Sky sign Morris Possoni. He is a great climber and is getting better all the time. He finished second at the Brixia Tour, did well at the Tour of Austria and placed fifth at the Vuelta a Burgos behind another top Italian, Vincenzo Nibali. It seems likely that he'll do well in a Grand Tour in the coming years, especially at the Giro d'Italia.
Is Sky looking for a top Italian rider?
AC: Sky needs a big-name Italian, but we have not been able to secure one yet.
Is is true that you are trying to place Franco Pellizotti with Sky?
AC: David Brailsford and I have talked about Franco Pellizotti. Sky Italia thinks he would be a good person for their publicity and Pinarello agrees, too. However, nothing is secure because we are also talking to other teams.
Pellizotti has a potential doping case ahead of him at CAS, though...
AC: Today, though, he can race and has won an important case already in Italy.
How much do dopers like Riccardo Ricco lose financially when it comes time to find a contract?
AC: It depends upon the person and what he has done. If they are stopped for a serious drug then they are going to lose a lot when they try to return.
You parted ways with Ricco after helping him return with Ceramica Flaminia. Why?
AC: We no longer saw eye to eye, there were many things. Certainly, I think that contracts, in general, have to be honoured.
Ricco paid an estimated 75,000 euros to leave his contract. Fabian Cancellara did something similar. Do you agree that riders should be able to annul their contracts?
AC: If there is a clause in their contract that allows them to do it, then I do not see a problem with it. If there is no such clause, then you should respect your contract.
Do you always try to have such a clauses written into the contract?
AC: In some cases, yes. Especially when he is young rider. I aim to have that clause included and one for bonus payments based on wins. Not all the teams agree to this, though, and you have to negotiate with them.
Mark Cavendish said: "I'm committed to a contract, but there's been no goodwill, no bonuses, nothing." What is your advice?
AC: Sure, he hasn't been paid enough, but Bob Stapleton did his job well. He signed Cavendish at a lower value than he was actually worth. Had Cavendish had a bonus payment clause he would have been a lot happier.
Do you try to renegotiate contracts if a rider wins a big race, as with Thor Hushovd?
AC: Yes, but by doing so you also have to offer something because no team will just give away money. So, such negotiations coincide with an agreement to prolong the contract. We are talking with Jonathan Vaughters about making such a deal in the case of Hushovd.
Who are your English-speaking clients?
AC: Matt Lloyd, Mark Renshaw, Brett Lancaster, Chris Froome, John-Lee Augustyn and for many years Robert Hunter. Maybe one day Cavendish will decide to have me as his agent. I have his two lead-out men, Bernhard Eisel and Renshaw already.
This article originally appeard in Cycling Weekly magazine November 4 2010 issue
Thank you for reading 20 articles this month* Join now for unlimited access
Enjoy your first month for just £1 / $1 / €1
*Read 5 free articles per month without a subscription
Join now for unlimited access
Try first month for just £1 / $1 / €1