Amalie Dideriksen returns to Revolution cycling for second consecutive year
Current road World Champion teams up with Lizzie Deignan in Elite Women's Championship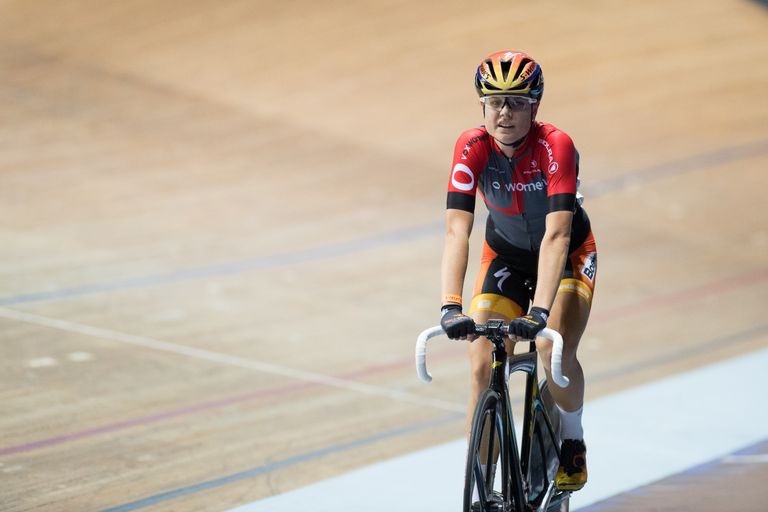 (Image credit: www.different-perspective.co.uk)
World road race champion Amalie Dideriksen will return to the Revolution boards this winter to partner Lizzie Deignan in the Elite Women's Championship.
Riding as a pair for their Boels-Dolmans team, Dideriksen will hope to go one better than her second-placed overall finish as part of the all-star Voxwomen team last season.
The duo have confirmed they will ride together at the London and Manchester legs of the series, with Deignan already signed up for all three rounds and Dideriksen hoping to do the same.
And being last two road world champions, Dideriksen and Deignan will prove a formidable partnership as they look to extend Boels-Dolmans' dominance from the road to the track.
"It was my first time last year and I really liked it, I was part of the mixed team and it was a really cool experience," said the 21-year-old.
"To be able to see the races with so many people is not something I'd ever really seen in Denmark, so it was a great experience.
"Doing well in the races was really fun, but to be in the team with the mixed women was great, it allowed me to be a bit more relaxed, particularly with the atmosphere, compared to the normal World Cups.
"There's a chance for you to have fun and talk between the races, it was really great to be personal with everyone.
"I love racing and when we're on the track we're competitors, but you always want to learn about everyone else and to be able to enjoy who you're racing with.
"We see them at races all around the world, so it's nice to know everyone a bit more."
Dideriksen, a double junior road race champion before making the jump to the senior ranks in 2015, has just returned from the European U23 Track Championships where she picked up bronze in the omnium and scratch race, plus silver in the points race.
See the world's best road teams take on the champions of the track in the Revolution Track Cycling Series. Tickets on sale at www.cyclingrevolution.com
She has also enjoyed a successful season on the road with her first UCI WorldTour win at Ronde van Drenthe, and helped her teammate Anna van der Breggen to the overall title at the Giro Rosa.
And the thought of enjoying more success with her Boels-Dolmans team-mates was too good an opportunity to pass up.
"This year I get to do it with my teammates, I hope that can be really fun and I'm really looking forward to it," she added.
"You have to be ready, it's super-fast and we all know we've got to be mentally prepared for each race.
"We know we've got to be in good shape, we're confident we can do that and have some good racing.
"Last year was really good, you have a little bit of pressure to do well again, but it's not so much when your teammates are there. We want to put on a good show on the track as we do on the road.
"We had a great atmosphere in the mixed team, but it's nice to have people around you who you know well, it's going to be my first time riding with them on the track so it's going to be new and exciting, and hopefully we can learn plenty of things to help us for the future.
"But of course we're nervous too, we want to show the orange colour is a strong one."
Thank you for reading 5 articles this month* Join now for unlimited access
Enjoy your first month for just £1 / $1 / €1
*Read 5 free articles per month without a subscription
Join now for unlimited access
Try first month for just £1 / $1 / €1