Armstrong case heads into New Year: Wires and European trips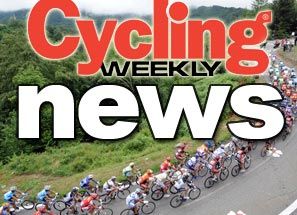 Cyclist Lance Armstrong heads into the new year uncertain about the outcome of a federal doping investigation. The seven-time Tour de France winner faces doping allegations by former team-mate Floyd Landis, who, according to the New York Daily News, wore a 'wire' to help prosecutors.
The New York Daily News reported yesterday that Landis wore an audio and video recorder in a meeting this spring with Michael Ball. According to the newspaper's source, the hidden camera filmed of what appeared to be human growth hormone and other doping products in the refrigerator of Ball's apartment in Marina Del Rey, California.
"The quantity and the quality of the video surveillance," said the source, "was pivotal in the decision to serve a search warrant and essentially raid Ball's apartment to seize the drugs."
Ball is a fashion designer and former team manager of Rock Racing. He was friends with Landis, but not close with Lance Armstrong. However, his team included cyclists who helped Armstrong win at the Tour de France: Tyler Hamilton and Victor Hugo Peña.
Landis sent an e-mail to USA's cycling federation on April 30 detailing the doping practices during his years racing with Armstrong. He raced with Armstrong's US Postal team from 2002 to 2004, helping Armstrong win those three editions of the Tour de France.
Landis' alleged the team used blood transfusions and testosterone patches. The allegations caught the eye of Jeff Novitzky, an agent for the FDA (Food and Drug Administration). The FDA was reportedly already working on a case involving drugs found in the apartment of another one of Michael Ball's former cyclists, Kayle Leogrande.
Armstrong denies Landis's allegations.
"I have nothing to hide. I think history speaks for itself here," he said in May when the allegations were made public. "He has no proof. It's just our word against his, and we like our word. We like where we stand."
Armstrong's last race overseas is at the Tour Down Under in Australia in January. Novitzky travelled overseas in November to meet with his counterparts from France, Spain and Italy, countries where Armstrong lived or trained. Italian prosecutors raided the home of Armstrong's former team-mate, Yaroslav Popovych, on November 11. Novitzky asked for the raid after he heard testimony from Popovych on November 3 in Los Angeles.
Several of Armstrong's other team-mates have also testified in front of a grand jury in Los Angeles. His long-time sponsors, Nike, Oakley and Trek, have also supplied Novitzky information.
Landis also filed a federal whistle blower lawsuit against Armstrong and Tailwind Sports, the former management company of teams US Postal and Discovery Channel. From 1998 to 2004, Armstrong raced for US Postal Service, sponsored by federal government money. If the government takes on the case and wins, Landis may collect a portion of the damages.
Landis won the 2006 Tour de France racing with team Phonak, but days later, the title was taken from him when a test revealed he used testosterone. He initially fought the charges, but later admitted to doping.
Related links
Armstrong investigation arrives in Europe
Armstrong's team mate Popovych testifies he did not witness doping
Armstrong's team-mate Popovych summonsed in doping investigation
Landis unlikely to stand trial for hacking says manager
Landis admits he doped and implicates others
Thank you for reading 20 articles this month* Join now for unlimited access
Enjoy your first month for just £1 / $1 / €1
*Read 5 free articles per month without a subscription
Join now for unlimited access
Try first month for just £1 / $1 / €1