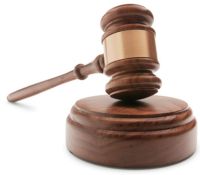 14th October 2010 Words: Matt Lamy
We're all for getting kids on bikes, but not so sure about juvenile offenders. Especially after the news story about two tearaways who escaped from Barton Moss Secure Unit in Salford during cycle proficiency training.
Using mountain bikes made by Claud Butler and Kote (no, we haven't heard of Kote either), Connor Dewhurst, 14, and Sam Thomas, 13, simply pedalled away from instructors and made a bid for freedom. It is believed they cycled more than seven miles to Manchester's Victoria railway station and hopped on a train.
Dewhurst, who is serving a sentence for assaulting a police officer, was picked up sometime later in Blackburn, but as we went to press it wasn't clear if convicted robber Thomas was still at large.
Thank you for reading 10 articles this month* Join now for unlimited access
Enjoy your first month for just £1 / $1 / €1
*Read 5 free articles per month without a subscription
Join now for unlimited access
Try first month for just £1 / $1 / €1