Change Cycling Now group to pressure UCI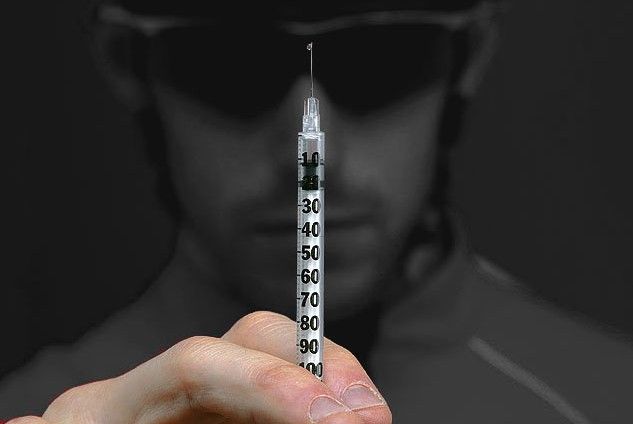 Cycling's governing body, the Union Cycliste Internationale (UCI), is facing new pressure to change the sport in the wake of the Lance Armstrong doping scandal. On Sunday and Monday, the newly formed Change Cycling Now group will meet in London to discuss its battle plan.
Change Cycling Now said in a statement: "[It] is holding the UCI to account for alleged mishandling the sport's global image in the wake of the Lance Armstrong doping scandal and will discuss proposals that offer an alternative approach to re-invigorate a sport that is suffering from a globally damaged reputation."
Announced yesterday, the group consists of some of the UCI's and Armstrong's biggest critics and sport's anti-doping campaigners: Dr Michael Ashenden, Jaimie Fuller, Antoine Vayer, Paul Kimmage, and David Walsh.
Walsh and Kimmage wrote books and articles about doping, Armstrong and the UCI. Vayer, a sports and physical education professor, attended the Festina Affair trials as an expert. Fuller, owner of Skins sportswear, initiated the group. Ashenden served on the UCI biological passport expert panel.
Travis Tygart, the US Anti-Doping Agency CEO responsible for taking down Armstrong, will join the group via conference call on Monday.
The statment said, "The two-day summit will discuss a roadmap for global change, including the requirement for a fundamental shift in cycling's world governance and the implementation of independent anti-doping controls."
Joining the push
The Change Cycling Now's voice is among others being raised following the USADA announcing Armstrong a drug cheat and stripping him of his seven Tour de France wins. Newspapers issued a manifesto, the Movement for a Credible Cycling renewed its push and existing team and riders associations sent letters to the UCI. The UCI itself has created an independent commission.
Manifesto: European newspapers: The Times of London, L'Equipe, La Gazzetta dello Sport, Het Nieuwsblad and Le Soir - on October 27 issued an eight-point manifesto for change. It called for an independent commission to investigate corruption claims, a better understanding of the WorldTour points and licence system and for an independent third party to handle anti-doping controls. It set a January 1, 2013, deadline.
Movement for a Credible Cycling (MPCC): The movement started in 2007 in the wake of the Operación Puerto doping scandal and has renewed support thanks to its stricter anti-doping rules or standards of conduct. It asked race organisers to select teams who follow its standards. It counts 16 members, including four WorldTour teams, and has the support of the Tour de France organiser.
Riders and teams associations (CPA and AIGCP): The groups wrote the UCI to request an independent review of the anti-doping programme. AIGCP president, Jonathan Vaughters told Cycling Weekly, "My desire is that you should take those components and separate them out from [the UCI]. They shouldn't be under the same roof."
The UCI's commission and consultation: The UCI responded to the US agency's investigation by creating its own independent commission. It will look into alleged wrong-doing during the Armstrong's years and make recommendations to restore confidence in cycling and its governing body. The commission is to report back by June 1, 2013.
It also announced on November 7 a stakeholders' consultation in the first quarter of 2013. UCI President Pat McQuaid said, "[The purpose is to] look at measures to continue the process of globalising the sport, encourage even wider participation and ways to make the sport even more interesting for spectators."
A Champions League for cycling
The UCI may have already found its answer in Omega Pharma-QuickStep owner and Czech businessman, Zdenek Bakala. He made public his plans on November 9 to create a separate race league by 2016. The top 18 teams would compete in around 20 top races a year, including the classics and Tour de France, and would have a share of the TV revenues. He has investors and is willing to contribute £8-16m of his own money.
Bakala said, "There must be stable income streams for the teams, allowing for long-term planning. The current complex WorldTour ranking system also needs reform. Therefore, we must make a Champions League."
He reportedly has support from eight to nine teams so far and the UCI. The UCI confirmed it has been in discussions for over a year and already signed an initial agreement with Bakala.
Given the Armstrong scandal and possible changes at foot, groups, manifestos and movements are gaining momentum. Change Cycling Now's press release hinted at its intent, but will only reveal the full extent of its battle plan on Monday.
Related links
Skins attempt to sue UCI for $2m
Newspapers issue joint manifesto calling for pro cycling reform
Movement for a Credible Cycling gathers support
Italians reject idea of new cycling league
UCI takes steps to form Champions League for cycling
Gregor Brown is an experienced cycling journalist, based in Florence, Italy. He has covered races all over the world for over a decade - following the Giro, Tour de France, and every major race since 2006. His love of cycling began with freestyle and BMX, before the 1998 Tour de France led him to a deep appreciation of the road racing season.