Cycle couriers arrested for 'threatening behaviour'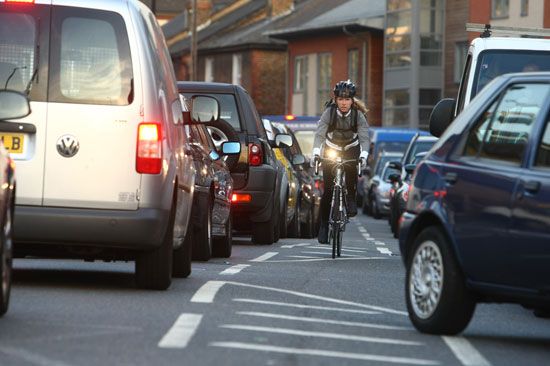 Two courier cyclists might have expected the law to be on their side when they were perilously cut-up by a London taxi driver. But instead they found themselves under arrest and appeared in court charged with 'threatening behaviour'.
Andrew Brown and Mark Durrand appeared at Thames magistrates court and were cleared of the charges, but only after they'd been violently arrested and spent a night in Police cells.
Brenda Puesch, a witness in the case, described what occurred to Cycling Weekly: "I saw a taxi deliberately swerve into two cyclists immediately in front of me before accelerating off, missing them by inches."
The cyclists pursued the taxi driver and, upon catching him, remonstrated with him over his driving.
"I caught up with the group and saw the cyclists had stopped the taxi and were berating the driver," Ms. Puesch said. "Then as I was leaving the scene two policemen suddenly arrived and violently arrested the cyclists, pushing them to the ground."
The cyclists' arrest came a short period after they were allegedly endangered by the driver, and the policemen involved allowed them no time to explain the situation.
The cyclists admitted using bad language and said they did utter threats, but with no intention of carrying them out - they could not, as the driver was locked in his car.
"The judge decided that there was insufficient threat to the taxi driver and so cleared the cyclists," their lawyer Paul Culbert said. "The judge decided that the police officer's evidence lacked credibility, and the taxi driver said he had felt safe in his vehicle."
The provocation of the cyclists was not taken into account in the case as provocation is only considered related to murder charges under UK law. It would have been relevant as a mitigating factor had the cyclists been found guilty.
The original version of this article appeared in Cycling Weekly magazine August 18 2011
Related links
Police release footage from road rage attack on cyclist