Giro d'Italia organiser investigated over €13m missing funds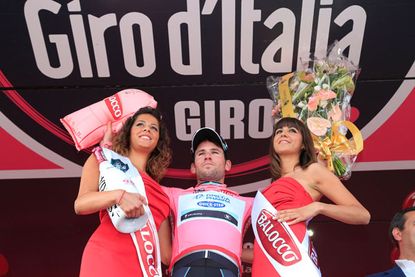 Giro d'Italia boss, Michele Acquarone will skip the 2014 route presentation on Monday due to an investigation into €13m in missing funds. RCS Mediagroup suspended him as a precautionary measure while an external audit of RCS Sport rolls ahead.
RCS Sport organises the Tour of Lombardy (this Sunday), Tirreno-Adriatico, Milan-San Remo, Giro d'Italia and other races like the Dubai Tour announced yesterday. After the Tour de France's Amaury Sport Organisation (ASO), it is cycling's biggest organiser.
RCS Mediagroup, however, is concerned with financial movements in its sporting subsidiary. After an internal audit, it named Riccardo Taranto as new CFO and appointed an external auditor. Administrative director, Laura Bertinotti left. Her father Antonio organises the Milan-Turin race with RCS Sport.
According to Milano Finanzia, Acquarone and former CEO Giacomo Catano have been asked to sit out as a precautionary measure. The move is not disciplinary, but since the internal audit, Catano resigned as CEO. He moved to a different role within RCS Mediagroup and Taranto took over as manager.
Acquarone is unavailable for comment. The group asked him not to speak to the media, which explains why he must skip Lombardy and the 2014 Giro presentation. Two weeks ago, he visited the Interbike trade show in Las Vegas to unveil the Giro's Barolo time trial stage.
Last year, according to Milano Finanzia, RCS Sport's events invoiced €49.8m, owed €9.95m and earned €2.99m. In the upper offices at RCS's headquarters, this situation is monitored closely. The signal it sends could become much larger than the €13-million loss. RCS Sport events - marathon, basketball, Sunday's Tour of Lombardy and the big one, the Giro d'Italia - depend on investors. An embezzlement court case would rattle their confidence and could crack the Giro's 100-year-old foundation.
This afternoon, RCS Mediagroup announced RCS Sport Chairman, Flavio Biondi resigned and the board appointed Raimondo Zanaboni as his replacement.
Thank you for reading 20 articles this month* Join now for unlimited access
Enjoy your first month for just £1 / $1 / €1
*Read 5 free articles per month without a subscription
Join now for unlimited access
Try first month for just £1 / $1 / €1