Labour leader Miliband backs safer cycling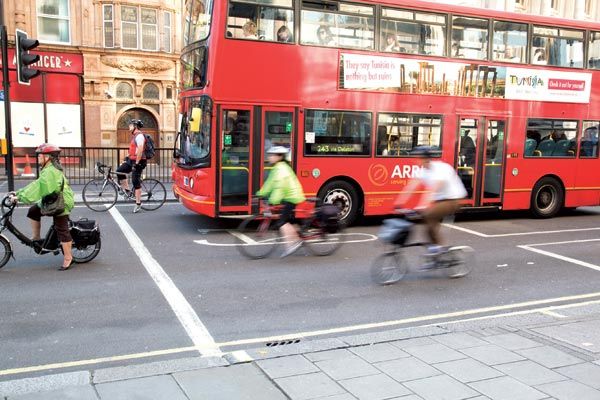 Labour party leader Ed Miliband has said that he thinks it is "incredibly important that people have safe places to cycle" in the UK.
The shadow party leader was at the headquarters of British Cycling in Manchester on Friday, and endorsed the organisation's campaign for creating better conditions for Britain's cyclists.
"As somebody who is married to someone who cycles a lot in London, my wife Justine, it's incredibly important that people have safe places to cycle," said Miliband.
"Every incident involving a cyclist, the terrible tragedies that can happen, is a reminder that there is a lot more to do to make cycling safer in our cities."
More importantly, Miliband said that he supported the view of shadow transport secretary Maria Eagle that cycling provisions should be fully considered in any new transport project.
Miliband also stated that he supports the aim of making Britain into a cycling nation in the same vein as Holland, where people use a bicycle as a mode of transport more frequently than they currently do in the UK.
Earlier this year, Eagle had called for ministers to abandon plans to introduce longer lorries on British roads in the light of new research into the risk that HGVs pose to cyclists.
On Thursday, Kaya Burgess of the Times calculated that the 100th cyclist had died on Britain's roads this year. Burgess is behind the Times' 'Cities Fit for Cycling' campaign which has spurred MPs to debate cycle safety in Parliament and move it up the political agenda.
British Cycling called for road safety reforms in February and has also been behind a campaign with Cycling Weekly to get a justice review for road users who are convicted of driving carelessly or dangerously.
Related links
Geor MP o pportour campaign for a justice review
Labour: Reverse reckless decision on longer lorries
MPs turn out in force for Parliamentary cycle safety debate