Andreu: Athletics doping problems could be worse than those in cycling's Armstrong era
With allegations made of a state-supported doping programme in Russian athletics, Betsy Andreu believes the sport's problems could be bigger than those in cycling in the Armstrong era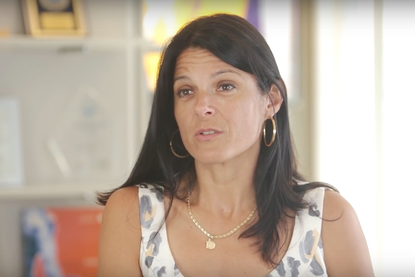 Betsy Andreu played an instrumental in the downfall of Lance Armstrong; speaking out against the Texan when many others protected him.
But the level of doping that was uncovered by the USADA investigation into the seven-time Tour de France winner could pale in comparison to the level that could be exposed in the sport of athletics.
An investigation carried out by the World Anti-Doping Agency's independent commission revealed allegations of state-supported doping in Russian athletics, which led to the country being banned from competition.
Speaking to the WADA Talks series, Andreu, wife of Armstrong's former teammate Frankie, said that in athletics, like cycling, the competitors are suspicious of each other when they see exceptional performances.
"I think it is going through the same problems, maybe at a level which is even worse than cycling," she said.
"In the late 90s, I was with another professional cyclist and track and field was on the TV and he made the comment, 'The average person thinks wow, those guys are really fast'.
"He said 'the average athlete will think, 'Wow, I wonder what they are on,'."
https://www.youtube.com/watch?v=QYCzndGpcKU
While Andreu praised the work of WADA in helping make cycling a better, cleaner sport, she said the Astana WorldTour licence situation has led fans to lose trust in the UCI's commitment to reforming the sport.
Astana, managed by Alexander Vinokourov, were granted a WorldTour licence in 2015 despite a host of anti-doping violations by its riders, even though the UCI requested the team's licence be revoked.
"[UCI President] Brian Cookson I think is a refreshing change, he is a man of integrity, but more has to be done," Andreu said.
"When we see that Astana has so many positives but retains their licence people lose faith in the process and the governing body, maybe rules have to be amended or bylaws have to be made to prevent this from happening"
"We always have to have the governing body believed to be doing what they are supposed to be doing."
Thank you for reading 20 articles this month* Join now for unlimited access
Enjoy your first month for just £1 / $1 / €1
*Read 5 free articles per month without a subscription
Join now for unlimited access
Try first month for just £1 / $1 / €1