ARMSTRONG AND SUNDAY TIMES SETTLE LIBEL CASE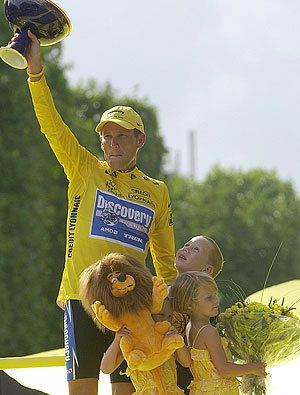 Lance Armstrong and the Sunday Times newspaper have agreed to settle their libel case over doping accusations before it goes to trial.
On Friday Judge Justice Gray ruled in a preliminary hearing that the article did suggest Armstrong was guilty of using performance-enhancing drugs and so the dispute looked set to go to trial.
However, a story published on Armstrong's official fan website announced a settlement had been reached.
"The Sunday Times and Mr Armstrong are pleased to announce that they have settled their legal disputes," the statement said.
"The Sunday Times has confirmed to Mr Armstrong that it never intended to accuse him of being guilty of taking any performance enhancing drugs and sincerely apologized for any such impression. Mr Armstrong has always vigorously opposed drugs in sport and appreciates The Sunday Times' efforts to also address the problem."
Armstrong always maintained that the article (falsely) alleged that he was guilty of using performance enhancing drugs.
The Sunday Times had asserted a defence based on the position that the article didn't mean that Mr. Armstrong was guilty of doping, rather that the article raised the possibility of his drug use and that there were reasonable grounds to suspect that he was guilty.
Thank you for reading 5 articles this month* Join now for unlimited access
Enjoy your first month for just £1 / $1 / €1
*Read 5 free articles per month without a subscription
Join now for unlimited access
Try first month for just £1 / $1 / €1