Armstrong launches Colorado tour, Quiznos Pro Challenge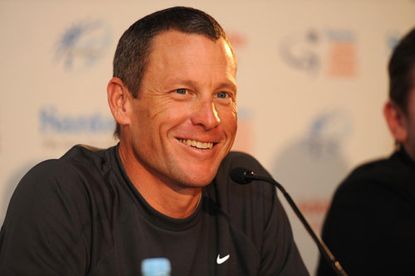 Lance Armstrong today presented a new seven-day stage race in Colorado, America. The race will make its debut in August next year, Armstrong and Governor Bill Ritter announced in a press conference.
"What started out as a daydream of mine on a long ride outside of Aspen will now become a reality," said Armstrong. "This race, although new, is already rich in history as is Colorado's storied cycling background - a perfect way to honour our past champions and highlight our future ones."
The much hyped race will be called the Quiznos Pro Challenge (the Tour of Colorado is already registered as a trade name). Quiznos is a US-wide chain sandwich shop with its headquarters based in Denver.
The race, August 22 to 28, will relive the glory of Colorado's Coors Classic stage race, won by Greg LeMond and Bernard Hinault in its ten-year history. It also picks up the pieces of the Tour of Georgia and Tour of Missouri, both organised by Medalist Sports and both now defunct.
The Tour of Missouri ran from 2007 to 2009, but earlier this year the state tourism board pulled the plug on sponsorship. Medalist Sports will now shift its focus to organising the Quiznos Pro Challenge.
Its ability to attract top teams and riders will benefit from Canada's two ProTour races - GP Québec and GP Montréal - in early September. It will also be an alternative track to the World Championships for riders who skip the Vuelta a España. They may also choose to stay in Colorado to train prior to the World Championships, next year in Copenhagen.
Armstrong helped plan the race and is an equity partner. In addition to his involvement in the Quiznos Pro Challenge, he is facing a Grand Jury investigation based on allegations that he doped during his string of seven Tour de France wins.
He plans to race the Quiznos Pro Challenge, though, according to a Medalist Sports press release. Armstrong himself was less convincing when asked if he would race.
"I'm thinking about it," he said "My days in top level European cycling are done, but I can't say I won't do events that help causes that I care about."
Boulder, Colorado plays a major part in American cycling. It is the base for the Garmin Transitions team and, because of it's altitude, is a popular training destination for American cyclists.
Thank you for reading 20 articles this month* Join now for unlimited access
Enjoy your first month for just £1 / $1 / €1
*Read 5 free articles per month without a subscription
Join now for unlimited access
Try first month for just £1 / $1 / €1