BASSO GETS OK TO RIDE 2007 TOUR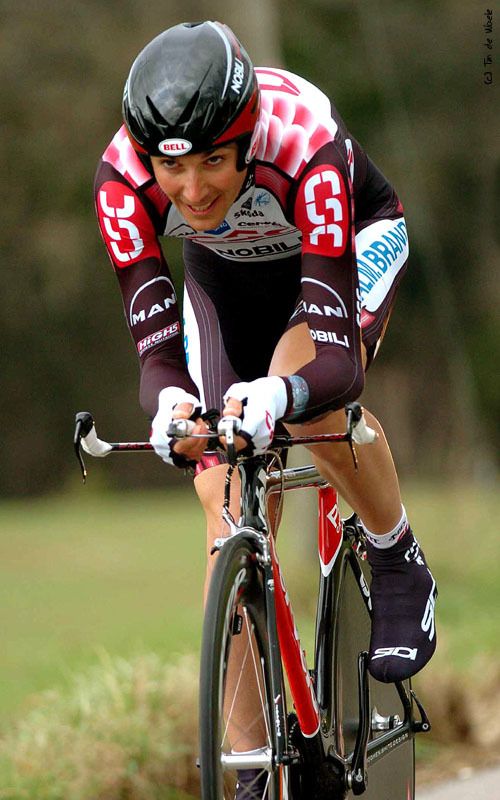 Ivan Basso has been given the green light to ride the 2007 Tour de France by retiring race director Jean Marie Leblanc.
Basso missed this year?s race because he was implicated in ?Operacion Puerto? but in an interview in the December edition of Italian cycling magazine Bicisport, Leblanc made it clear that he would be happy to see Basso at the start in London on July 7. Leblanc put pressure on the teams to send the riders home the day before this year?s Tour but has clearly changed his mind about the new Discovery Channel leader.
?Ivan is a nice person and a serious rider, and we believe someone is innocent until proven guilty,? Leblanc told Bicisport.
?We were acting for the good of the race in Strasbourg this year but now things have changed and I don?t know what will happen with the Fuentes trial. Basso can ride the 2007 Tour and I hope he will be competitive like he was when he raced against Lance Armstrong and when he won the 2006 Giro.?
Leblanc is not so generous with Floyd Landis, after the American failed a test for testosterone after winning the 2006 Tour de France.
?It?s an incredible story that leaves you shocked and without words,? he told Bicisport.
?We thought we were cleaning things up in Strasbourg so that we wouldn?t have any surprises during the race? It still hurts even when I speak about it. My only thought is that now we?ve touched the bottom, things can only get better. Let's think of the future. The Tour won?t stop and cycling has increased the fight against doping and against the cheats. I really hope the start next year in London can be a great celebration of cycling.?
Both Basso and Leblanc will be at the presentation of the route of the 2007 Giro d'Italia in Milan on Saturday.