Bike mechanic lands job at NASA after impressing customer by keeping his bike running smoothly
Steve Partida hopes his story can inspire other bike mechanics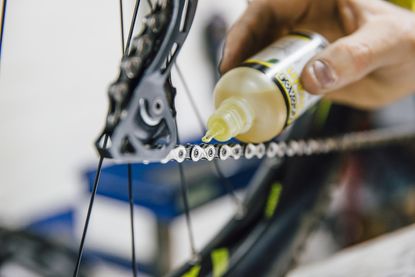 (Image credit: chris catchpole)
Bicycle mechanics may be more familiar with fixing dodgy gears and creaky headsets, but mechanic in America will be swapping all that for something more out of this world.
Stephen Partida, who, for the next few weeks at least, works at the Bike Effect shop in Santa Monica, California, has been offered a job at NASA by a customer who was apparently very impressed by Partida's work.
>>> Seven essentials you need to take on every ride
Cycling Industry News reports that Partida took to Facebook in an attempt to inspire his fellow bike mechanics of the importance of their work, telling them not to forget to treat every customer with respect.
"The customer liked my attitude, work ethic, and my quality work," Partida wrote.
"I kept his bicycle in top shape and it paid off tremendously. I'll be building spacecraft that will travel to Mars and beyond.
Watch: How to use oil, grease, and other lubricants
Writing a group for his fellow mechanics, Partida said that he hoped his story could provide inspiration for others.
"I'm writing this not to brag bu to inspire. Don't underestimate your own abilities as bicycle mechanics. You do great things. You stem from a long lineage of great and you are capable of doing greater things.
"Don't discount a single customer that walks in your doors. Treat everyone with the same level of respect that you would want to be treated with. The alter egos of your customers will surprise you."
Thank you for reading 20 articles this month* Join now for unlimited access
Enjoy your first month for just £1 / $1 / €1
*Read 5 free articles per month without a subscription
Join now for unlimited access
Try first month for just £1 / $1 / €1