Box Hill Zig Zag Road closed to all traffic this week, including bikes
Cyclists' Surrey favourite is closed from Monday to Friday for essential road repairs and maintenance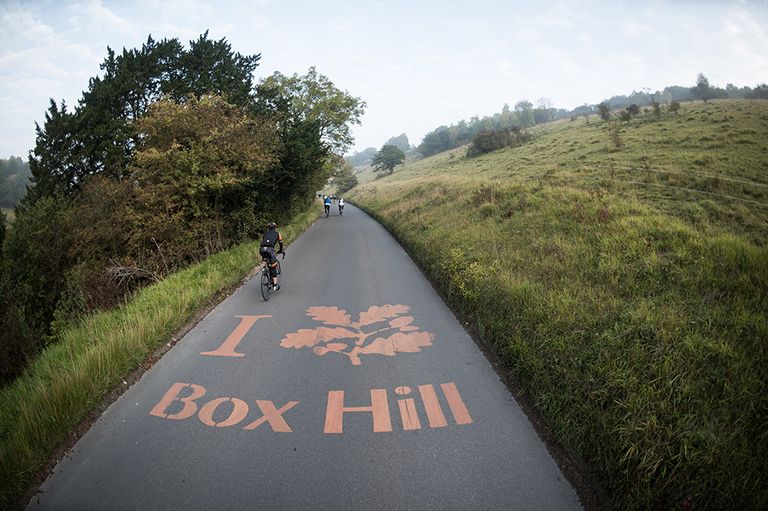 (Image credit: Roo Fowler)
Cyclists intending to head to Box Hill in Surrey this week should be warned: the road will be closed for essential repairs.
Yellow signs were put in place in the past few weeks to warn users of Zig Zag Road leading to and from the top of Box Hill that it would be closed from Monday, January 11 to Friday, January 15.
The National Trust - who own the Box Hill site - and Sutton and East Surrey Water are carrying out maintenance to rebuild the sides of the road, which have become badly eroded.
At least some of the erosion has been caused by extra traffic using the hill while the nearby Pebble Hill road was closed for water main works.
>>> Cycling Weekly Box Hill Original Sportive 2015 Video/Gallery
The lower section of the Zig Zag Road will be closed on Monday and Tuesday, the upper section on Thursday and Friday and the entire road closed on Wednesday.
The Box Hill café will be open on all days apart from Wednesday, January 13. Closures take place from 8am to 6pm.
Box Hill countryside manager Andrew White asked people to share the road's closure via social media to avoid disappointment at the end of a long ride.
Having been a long-standing destination for cyclists, Box Hill's Zig Zag road rose in prominence thanks to its inclusion in the 2012 Olympic Games road race route. According to ride logging site Strava, Box Hill was the second-most ridden segment in the UK during 2015, after one in Richmond Park, London.