Britain set for nine places in men's road race at the Worlds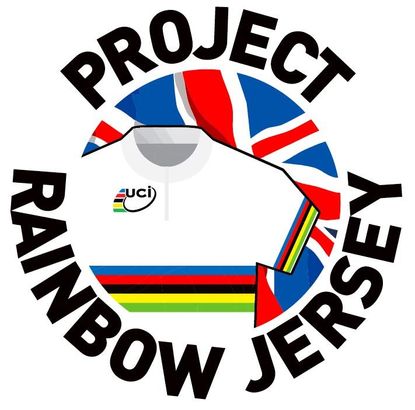 Great Britain looks set to be allocated nine places in the men's road race at the World Championships in Mendrisio, Switzerland, next month. Once it is confirmed, as expected later today, it will mean the biggest British team in the men's road race for 20 years.
Following the conclusion of the Tour of Poland ProTour race, the latest UCI rankings will be published later today (Monday, August 10). Great Britain, lying eighth before the Tour of Poland, is virtually guaranteed to be among the top 10 nations who will earn nine places for the road race on Sunday, September 27.
This week 13 British riders will spend two days in Mendrisio with coach Rod Ellingworth. A long list of 11 riders will be selected on August 17, with the final nine for the men's road race chosen a week to ten days before the event.
The 13 travelling to Switzerland for a short national team training camp are Mark Cavendish (Columbia), Jeremy Hunt, Roger Hammond, Dan Fleeman, Dan Lloyd (all Cervélo), Geraint Thomas, Steve Cummings, Chris Froome (Barloworld), Ben Swift (Katusha), Jonny Bellis (Saxo Bank), Ian Stannard (ISD), David Millar (Garmin) and Russell Downing (CandiTV). Of the riders likely to be in the frame for the team, only Bradley Wiggins is missing as he has other engagements.
As Great Britain look for the maximum allocation of nine places, traditional powerhouse nations France and Holland will get only six.
PROJECT RAINBOW JERSEY
Last year Ellingworth set out his plans for Project Rainbow Jersey. The goal is to win the men's world championship road race, and Ellingworth says that although Great Britain probably can't win this year, the build-up to the event in Mendrisio is critical for the future.
"Ultimately we want to win the Worlds," he said, speaking exclusively to Cycling Weekly. "It's very unlikely to happen this year, largely because of the course the race is going to be held on. Mendrisio is probably too hilly for Mark Cavendish to be a factor at the end. There's 4,600 metres of climbing, so I think Mark just wants to get stuck in and do a job for someone else in the race.
"But we will go into the race with a clear performance target, which will come from the riders themselves. This year is all about the process – of building a national team, of making sure everyone feels a part of it. It's a bit like the England football team. They play for their clubs week-in, week-out then come together once in a while for a few days. By getting together two or three times in the season, we won't be a bunch of strangers turning up once a year for the World Championships."
The performance target for this year's race will be set by the riders during the next couple of days in Switzerland. Ellingworth said: "It's up to the riders to take responsibility. From what they've said so far, I think best-case scenario is getting someone in the top 10. A realistic target is getting someone in the top 20. Now, that may not sound much but that means having someone in the mix right at the end of a 265k bike race on a tough course. It means being in the front group as the last couple of laps start. But if you offered them a ticket now that said '12th place in the World Championships this year' on it, they'd all take it wouldn't they.
"So if the goal is to get someone in the top 10, we have to work out how we're going to do that. Every rider will have a say. Of course, not everyone is capable of that, so they have to work out how they can contribute to the team in other ways.
"It's always tricky because a lot of riders come to us and say 'I can do a job for the first 100k', but there are a lot of people who can do that. You could step Pete Kennaugh up from under-23 today and he'd be able to do that. So we ask 'what can you do over 250-plus kilometres, because that's the distance of the bike race.
"In future years, when perhaps the course offers more opportunity for us, the work we do this year will prove invaluable, because they will have worked as a team, strived to achieve their individual goals within that team, and will know what the World Championships is all about at the sharp end."
TRAINING IN MENDRISIO
"There are guys like Mark and Swifty and Bellis and the rest who've come through the British Cycling academy system who know each other and know what we're about, but I'm really impressed by the guys like Roger [Hammond] and Jeremy [Hunt], the guys who've gone to Europe and done it by themselves, if you like. We really want to make them feel a part of it as well.
"All the guys have shown great commitment to come out to Switzerland for two days, between the Tour of Poland and the Hamburg race. They're not getting paid for it, they're here because they want to ride for Great Britain.
"One of the things I'm going to drum into them this week is that it's an honour to wear that jersey. I want them to wear it with pride. We're going to line up at the start right on the front line of the grid because we're one of the best teams in the world.
"Yes, we're talking big, but not everything will go smoothly. Not everyone is going to succeed. We totally understand the ins and outs of trying to compete against the best in the world, so we're not scared to fail, as long as we learn something from it."
This week in Switzerland, the 13 riders will check out the Mendrisio circuit. They'll ride three hours nearby, then do a couple of hours on the circuit. "That way we'll find out how hard it is with a few hours already in the legs," said Ellingworth.
HOW GREAT BRITAIN SCORED THEIR POINTS
Before the Tour of Poland, Great Britain stood eighth in the UCI's ranking of nations, with 462 points. World Championship road race places are allocated on the basis of this ranking, with the top ten nations earning nine riders. The ranking is based on the best five points-scorers from each nation.
Britain's scorers this season are Mark Cavendish (304 points), Bradley Wiggins (130 points), David Millar (15 points), Ben Swift (11 points) and Jeremy Hunt (two points).
As Ellingworth points out, a Classic win, nine grand tour stage victories and fourth place overall in the Tour de France have given Britain the vast majority of their points.
Ellingworth said: "You have to look at it and think will we win Milan-San Remo every year? Maybe not. Will we get nine stage wins in the Giro and the Tour? Take Mark's [Cavendish] Milan-San Remo win out and all of a sudden we're struggling to make the top ten of the ranking. It's not easy to be ranked among those top ten. You only have to look to see the French and the Dutch are outside it to realise that.
"So the challenge in the coming years is going to be to get our third, fourth and fifth-placed riders scoring more points to help us qualify for nine riders."
Thank you for reading 10 articles this month* Join now for unlimited access
Enjoy your first month for just £1 / $1 / €1
*Read 5 free articles per month without a subscription
Join now for unlimited access
Try first month for just £1 / $1 / €1
Sports journalist Lionel Birnie has written professionally for Sunday Times, Procycling and of course Cycling Weekly. He is also an author, publisher, and co-founder of The Cycling Podcast. His first experience covering the Tour de France came in 1999, and he has presented The Cycling Podcast with Richard Moore and Daniel Friebe since 2013. He founded Peloton Publishing in 2010 and has ghostwritten and published the autobiography of Sean Kelly, as well as a number of other sports icons.