People who commute to work by bike should get £250 tax break, says British Cycling
British Cycling to lobby government with proposal to give cycle commuters a tax break, a move that has the backing of Chris Boardman and Dame Sarah Storey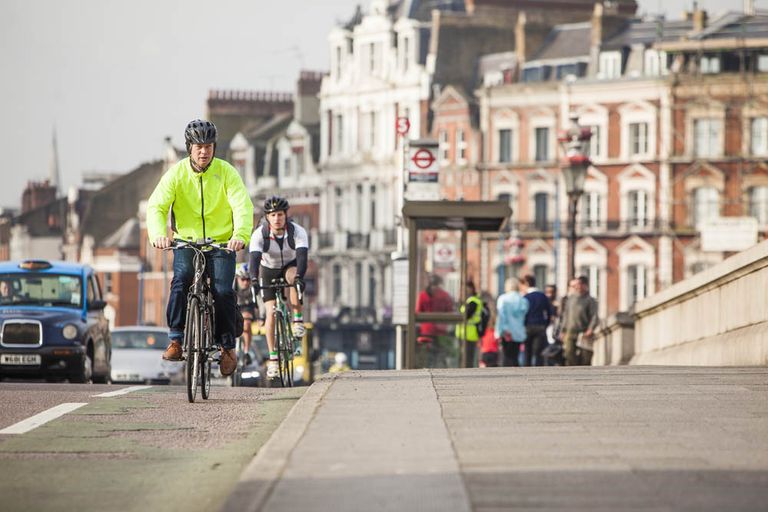 (Image credit: Chris Catchpole)
People who ride to work should be eligible for £250 a year in tax breaks under proposals unveiled by British Cycling on Wednesday.
British Cycling is lobbying the government to adopt a package of measures that it has put together to increase participation in the sport.
It's three main proposals are to extend the cycle to work scheme to the self employed, offer tax breaks for employers to build changing and cycle parking facilities in workplaces, and introduce tax breaks for people who ride to work regularly.
Under the proposals cyclists would be able to claim a £250 'Bike Break' off their annual tax bill when they show they ride to work regularly. British Cycling said it would help develop an app that would track users commutes to entitle them to claim back the cash.
Though it said individuals would only be able to claim two years' worth of tax breaks under the plans.
It estimated the cost of the whole package of measures at up to £170m a year in its initial years.
The proposals have received the backing of cycling legend Chris Boardman and Paralympic gold medalist Dame Sarah Storey.
Watch: Five commuting tips
Boardman said he hoped the "perfectly feasible" plans would be taken up by the government in its cycling and walking investment strategy, which it is currently drawing up.
"Timescales with government are glacial but every glacial movement has to start somewhere," said Boardman.
"Space is the big single silver bullet if, there is one, its creating space for people to cycle safely, that's the point where you get a fundamental shift but our job is to put pressure on government to get to that point. One of the ways of doing that is to keep representing things that are very doable to them."
Boardman added that BC had received a positive response in early discussions with government figures.