British Cycling names 50 Hall of Fame heroes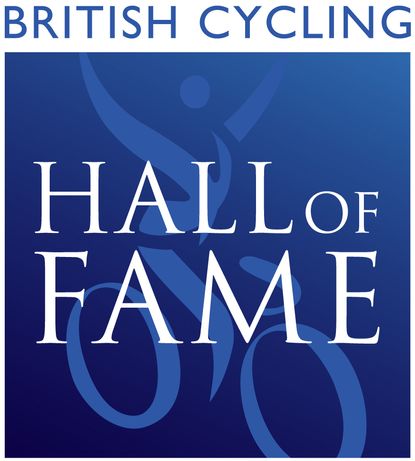 British Cycling has announced the fifty people who have been inducted into its inaugural Hall of Fame.
The Hall of Fame was created to honour those Britons involved in cycling who have made an indelible mark on the sport - be they riders, coaches, organisers or volunteers.
Hundreds of nominations were received, and a panel of experts sifted through the nominees to whittle it down to the 50 most worthy and influential figures in cycling over the past fifty years. The final 50, listed below, includes names from all facets of cycling.
The Hall of Fame judging panel consisted of Cycling Weekly editor Robert Garbutt, Guardian cycling journalist William Fotheringham, BBC commentator Hugh Porter, track world and Olympic champion Victoria Pendleton, BC president Brian Cookson and BC executive director Peter King.
"We made a conscious decision not to select elite riders who are still competing at an international level or coaches and managers at the top of their game," said Pendleton.
"We also agreed we should recognise administrators and volunteers who have been active in the sport over many years and have made a significant contribution to it during that time. There have also been several posthumous awards."
Cookson added: "The response we've had from the public for the Hall of Fame has been phenomenal and choosing just 50 individuals out of over a hundred proved very challenging.
"With such a fantastic number of nominations this year we have decided to make the Hall of Fame an annual event to enable us to recognise more recent and current cycling successes."
BRITISH CYCLING HALL OF FAME
Pat Adams
Caroline Alexander
Brian Annable
David Baker
Sid Barras
Stuart Benstead
Chris Boardman MBE
Bill Bradley
Beryl Burton OBE
Keith Butler
Arthur Campbell MBE
Brian Cossavella
Doug Dailey MBE
Tony Doyle MBE
Ian Emmerson OBE
Malcolm Elliott
Benny Foster OBE
Tim Gould
Eileen Gray CBE
Dave Hemsley
Barry Hoban
Dale Holmes
Mandy Jones
Peter Keen OBE
Peter King CBE
Stan Kite
Phil Liggett MBE
Craig Maclean
Paul Manning MBE
John & Doreen Mallinson
Yvonne McGregor MBE
Gerry McDaid
Jason McRoy
Chas Messenger
George Millar
Robert Millar
Graeme Obree
Hugh Porter MBE
Jason Queally MBE
John Rawnsley
Brian Robinson
Alan Rushton
Tom Simpson
Eddie Soens
Colin Sturgess
Dot Tilbury MBE
Graham Webb
Les West
Sean Yates
Tony Yorke OBE
Related links
Nominations open for British Cycling Hall of Fame
Robert Garbutt's blog: Playing the fame game
Thank you for reading 20 articles this month* Join now for unlimited access
Enjoy your first month for just £1 / $1 / €1
*Read 5 free articles per month without a subscription
Join now for unlimited access
Try first month for just £1 / $1 / €1