CTC SLAMS CAR INSURANCE COMPANY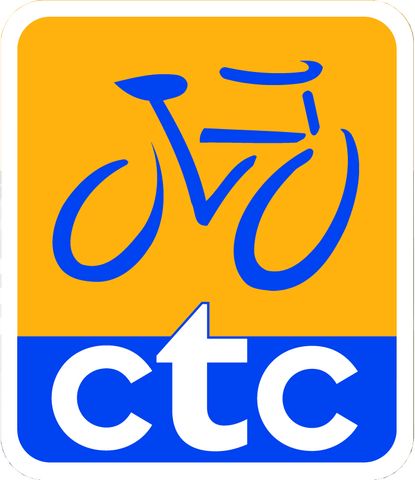 CTC ? the UK?s national cyclists? organisation has completely refuted claims by car insurance company LV= (Liverpool Victoria) that ?inexperienced cyclists taking to the roads in the last six months have resulted in a 29% increase in road accidents involving cyclists?.
The figure appears to be no more than the difference in casualty numbers for cyclists between summer and winter. LV=?s estimate of the number of collisions involving cyclists is over nine times higher than official figures and is based on a serious miscalculation of the number of cyclists in Britain. CTC has dismissed the figure as nothing more than a scaremongering publicity stunt.
Roger Geffen, CTC?s Campaigns and Policy Manager, said: ?This is Mickey Mouse research and flies in the face all official published statistics on cycling. There is plenty of evidence showing that cycling gets safer the more cyclists there are. In London there has been a 91% increase in cycle use on the capital?s main roads since 2000, and a 33% reduction in cycle casualties in roughly the same period?.
He added: ?CTC has been researching cycle safety for over a century. Manipulating statistics for a PR stunt wastes the time of the people who took part in the survey. By demonising cyclists and scaring people into staying in their cars, it also undermines the efforts of charities like CTC to encourage more cycling and improve road safety for all?.
Singling out cyclists as a law-breaking group is discriminatory and serves only to create aggression and conflict between road users. This is highly irresponsible behaviour for an insurance company professing to care about road safety.
CTC has contacted LV= to set out our reasons why we think their figures are incorrect and have requested that they either revise them or withdraw their press release titled ?Road users warned over inexperienced cyclists? dated January 16, 2009.
EXTERNAL LINKS
CTC: www.ctc.org.uk
LV=: www.lv.com
Thank you for reading 20 articles this month* Join now for unlimited access
Enjoy your first month for just £1 / $1 / €1
*Read 5 free articles per month without a subscription
Join now for unlimited access
Try first month for just £1 / $1 / €1