Cycling injuries in Sussex rising at double the national rate
The number of cyclists killed or seriously injured in Sussex has risen from 89 in 2010 to 186 in 2014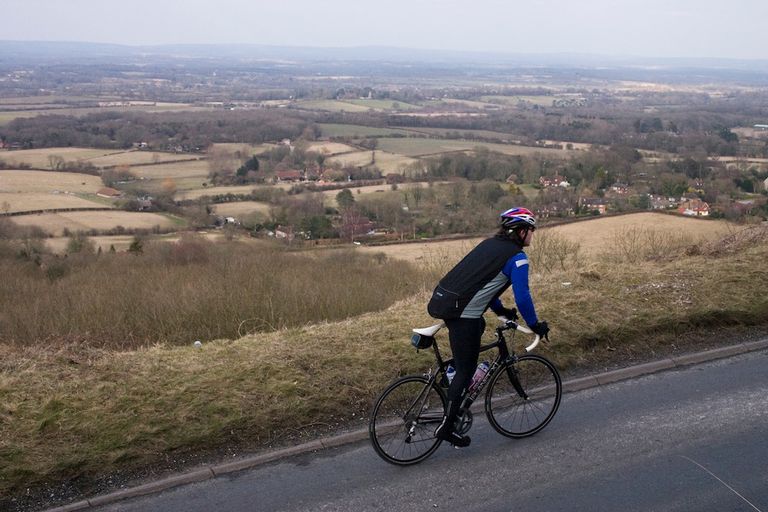 Serious injuries and deaths among cyclists in Sussex have risen by twice the national average in recent years, figures have revealed.
While 89 riders were killed or seriously injured (KSI) in 2010, the number jumped to 186 last year, according to the Sussex Safer Roads Partnership.
>>> Kids have their say on how safe they feel cycling to school
The figures show that hotspots such as Bright and Hove and Worthing saw 7.08 and 7.30 cyclists KSI per 10,000 of the population - double that of neighbouring Eastbourne (3.15) and Hastings (3.51).
"There are certainly more people cycling in the last few years and that is a fantastic thing, but there is more we can do to improve safety," Becky Reynolds, from campaign group Bricycles, told The Argus newspaper.
"When cycling around Brighton and Hove in particular you have to be extremely vigilant and the real problem is with junctions."
In 2010 there were 89 KSI in the year, but in a three month span between June and September of 2014 saw 98 KSI in the county.
>>> Cyclist breaks collarbone after hitting tripwire in Brighton woodland
Ms Reynolds says that it is unfair that it is the cyclist who receives the safety messages, rather than educating other road users as well and says that the laws to prosecute drivers involved in collisions needs to be changed.
"Whenever there are safety messages going out the emphasis is always on the cyclist. That's not right.
"We are way behind many other European countries in bringing in strict liability laws whereby the larger road user is automatically responsible for a collision.
"I'm also a supporter of the CTC's Road Justice Campaign which is calling for thorough police investigations of all road traffic collisions, appropriate charging and prosecution decisions and sentences that reflect offences and discourage bad driving.
"I think there have been real improvements in Brighton and Hove and there are certainly lots more people cycling, but more can be done."