Which type of cyclist are you? Find out here
Answer these very unscientific questions in this week's cycling quiz to find out which kind of cyclist you really are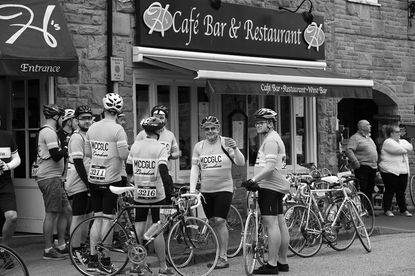 (Image credit: Andy Jones)
With Spring finally threatening to make an appearance in between the rain and snow that just doesn't seem to want to leave, we're once again setting out to discover which type of cyclist you are.
It's just for fun, and we've put together this cycling quiz to find out just which camp you really fall in to.
>>> 10 types of rider you'll see on every club run
Above all, everyone should ride what they want, dress however they want, and do so as much as humanly possible. But it's well known that there are different tribes within the wider community that is collectively known as 'cyclists'.
>>> The 11 types of cyclist we all know
Unfortunately, there are fringe elements to the wider collective that shun or actively dislike those they see as different. But there's no room for that kind of attitude here.
This quiz isn't about snobbery, finger-pointing or anything that hints at exclusivity - just a light-hearted look at what being a cyclist means to different people.
Have a go at the quiz and let us know on Twitter and Facebook which group you most identify with - and definitely let us know if you think we've got you all wrong. Then move away from the keyboard and get back on the bike.
Thank you for reading 20 articles this month* Join now for unlimited access
Enjoy your first month for just £1 / $1 / €1
*Read 5 free articles per month without a subscription
Join now for unlimited access
Try first month for just £1 / $1 / €1