Cyclist died 'attempting emergency stop' on Buttertubs Pass descent
Patrick McDonough, 59, died on October 4 while descending Buttertubs Pass, an inquest heard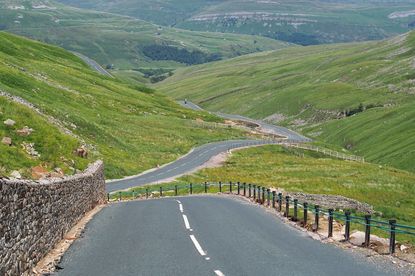 An inquest has heard that a cyclist died while riding down Buttertubs Pass after possibly trying to make an emergency stop to avoid an animal in October 2015.
The inquest was told that grandfather Patrick McDonough, 59, was descending the 526m summit at around 34mph, with a mark made by his shoe on the road suggesting he had tried to stop in a hurry.
Traffic Constable Steve Kirkbright said that no other vehicles were involved and said the crash could have been a result of a dog, hare or sheep walking out onto the road. The cyclist was reportedly wearing a helmet and a fluorescent shirt and was riding in good conditions.
Mr McDonough, from Acklam, Middlesbrough, was found 200m from the summit by a passing motorist and died the following night of his head injuries at James Cook University Hospital, according to the Northern Echo.
The coroner concluded that Mr McDonough's death had been an accident.
Thank you for reading 20 articles this month* Join now for unlimited access
Enjoy your first month for just £1 / $1 / €1
*Read 5 free articles per month without a subscription
Join now for unlimited access
Try first month for just £1 / $1 / €1