Cyclists sue Edinburgh council for £65,000 after falling on city tram tracks
Council says tram tracks did not pose a significant risk to cyclists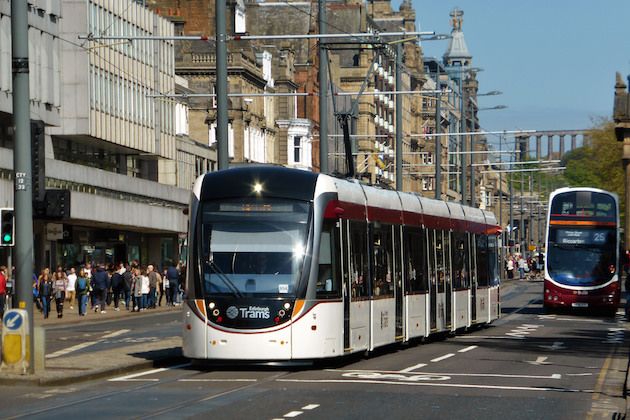 (Image credit: Train Photos/Flickr)
Two cyclists from Edinburgh are suing the city council and Edinburgh Trams after claiming that they sustained injuries after falling when their bikes became caught in the city's tram tracks.
Elizabeth Fairley is suing for £50,000 after dislocating her jaw and injuring her knee in a fall at Haymarket in October 2013, while Ian Lowdeen is suing for £15,000 after being injured in an incident on Princes Street in October 2012.
Ms Fairley claims that she was negotiating the tram tracks for the first time on the day of her crash, the BBC reports, riding across the tracks at an angle of around 30 degrees in damp conditions which, according to her action, is a "trap for cyclists".
>>> Cyclist criticised for clinging on to speeding Manchester tram (video)
However City of Edinburgh Council said that the tram tracks "were clearly visible and did not present a significant risk of an accident to any careful cyclist exercising reasonable care.
"Careful cyclists requiring to cross tram lines should do so at as large an angle as possible, at slow speed and when taking care. If that cannot be done a cyclist should dismount."
Ms Fairly said that she required physiotherapy after the incident, but that knee pain had limited the moves that she could perform in ballet as she had before her crash, and was suing for damage for her suffering after the crash and for replacements for her damaged clothing.
Both case will be heard over the course of eight days in May 2019.