Dan McLay starts season strongly in Europe
British under-23 Lotto-Belisol rider Dan McLay places second in Rabobank Dorpenomloop Rucphen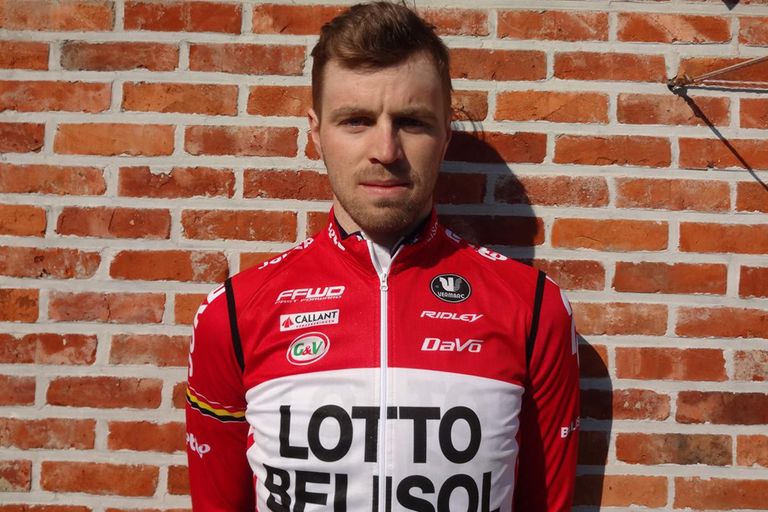 Words by Josh Cunningham
British rider Dan McLay, who rides for the Under-23 Lotto Belisol team, finished on the podium last weekend after a sprint finish saw him come second in the Rabobank Dorpenomloop Rucphen, a UCI 1.2 race in Holland.
Rucphen is a small town just across the Belgian border, where McLay himself is based, and after placing second in the same race last year too, there was evidently an opportunity the Leicestershire man sensed he could seize.
"It was a flat race, with the possibility of some wind," the 22 year old said, "so it was naturally a little nervous. We don't usually ride for a sprint, but if it comes down to it I'm normally the guy we ride for."
After taking five podium positions at UCI races during 2013, claiming leadership responsibilities in such a high profile team is quite understandable.
"I was second here last year, and sixth the year before that," he says, "so I have a good record but no win! I rode a good race, but my chain was skipping on the sprockets during the sprint. It might have been a different result otherwise, but I'm still happy with my condition."
With the race's UCI status also came an accomplished field of starters, including the continental Leopard team, as well as development squads from BMC and Giant-Shimano. But in the words of McLay: "I don't see our team on a different level to those guys. The fact we have 23 riders means we're unable to be continental, so maybe the level of support is a little different, but performance wise I think the team and myself are at least on the same level."
The result in Rucphen would certainly attest such claims, and this weekend will see McLay look to further underline his form back in action at Omloop Van Het Waasland in Belgium – another UCI 1.2 on Sunday 16th. From there he has the Tour of Normandie in France, before starting preparation for the Nations Cups and the Tour of Brittany in April.
"I hope people will be watching," says McLay, "but the season is only just starting; a lot can happen yet."
Thursday's British News round-up: Young Brit wins abroad again, youngsters have tough time in Tuscany, Bob Wilson rides for charity
Friday's British news round-up: Berlin 6-day success, the Tour of Langkawi, Motorpoint launch, and more...
Junior Road Race National Champs: Dan McLay takes sprint win in Wales; Owain Doull wins Welsh junior champs
Britain's Daniel McLay finishes a strong second in the junior edition of Paris-Roubaix