This Dutch city gives cash to community projects for every motorist that sticks to speed limit
Will this get drivers to slow down and stick to the speed limit?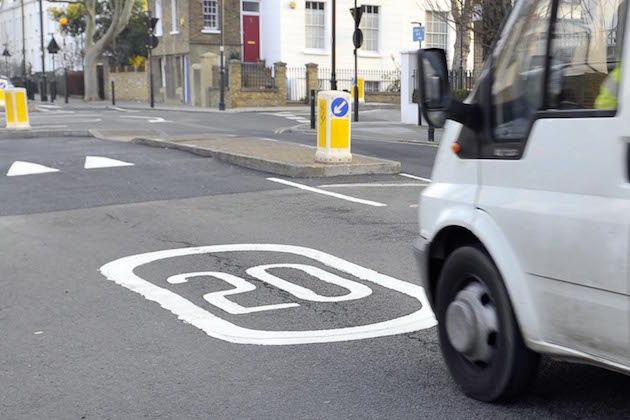 (Image credit: Glenn Copus/Evening Standard/REX/Shutterstock)
With research showing that reducing speed limits from 30mph to 20mph only reducing actual vehicle speeds by 1mph, one Dutch province is taking innovative action to encourage motorists to abide by lower limits.
As reported by The Guardian, the Dutch province of North Brabant has installed a new speed camera in the city of Helmond which does not fine drivers for breaking the speed limit, but instead gives cash to community projects for every motorist that abides by the 30kmh (19mph) limit.
>>> Should cars be fitted with special technology to prevent drivers from using mobile phones?
For each driver that sticks to the limit on the Dijksestraat, a residential rat run in the middle of town, €0.10 is added to a fund for a community project, with the scheme expected to hit its €500 (£440) target to improve a local playing field within the first three weeks.
According to Sander Hermsen, a researcher of behaviour change and design at the Utrecht University of Applied Sciences, the scheme helps people break out of a habit of speeding that can often be caused by the design of the road.
"Most people don't consciously speed, they don't want to endanger other people. It's just the road sort of invites you to go fast," Hermsen said.
"Others do it too, so you go with the flow and before you know it you're going 45km/h. What you need is some kind of trigger that breaks you out of your routine."
>>> Watch: 'Shocking' close pass of cyclist by speeding driver ends with prosecution
The speed camera is mobile, and will be moved to different towns and cities in North Brabant every few weeks with the fundraising target being customised depending on the nature of the road and the project that is being funded.
"The strength of the mobile version is that it's only there for a few weeks, so people don't get used to it," said Catelijne Thomassen, a spokesperson for the province. "Every time they pass by, we hope that they are aware of the risk they take by speeding.
"Most of these people are local drivers, they know they are contributing to the district, in this case the playing field. It feels really local."